Dance Marathon Accomplishes the Extraordinary
The Live Wire touches on our most recent dance marathon.
This year, Liberty dance marathon raised $61,762.22 for the children's hospital. This year's amount is almost $20,000 more than last year's when students raised $43,265.22 . 50% of this money went to the University of Iowa Stead Family Children's Hospital, 25% went to the Ronald Mcdonald House Charity House in Iowa City, and 25% went to the Fight With Flash Foundation.
Mallory Jones, sophomore, says that to help raise money, she went door to door asking for donations, raising money, and helping set up before dance marathon. Jones explained how dance marathon directly benefits sick kids in the hospital. 
"It directly benefits the kids because we are kids dancing for other kids," Jones said. "We support them and the people that are a part of this group, we really care about what we are doing and we will do everything we can for them. " 
Kaitlynn Johnston, sophomore, was also a key contributor to Dance Marathon. She frequently went around asking people to donate and got many people to commit to coming to dance marathon. She passed out flyers and met with the families this money would impact.
Johnston expanded on why she put in so much work. 
"I saw how it could make a difference in people's lives," Johnston said. "When meeting the families I saw how impacted they were by us putting the event on. I got so inspired and wanted to help make a difference." 
Dance Marathon is special to everyone, not just the kids in the hospital. Jones and Johnston commented on why dance marathon is special to them. 
"Seeing everyone so passionate about helping and being a part of that group knowing that we are doing what we can to make a difference makes it special," Jones said. 
"I saw how it impacts the families lives. You may not see it first hand, but we are actually making a change in people's lives by raising money and by inviting them to tell their stories," Johnston said. 
Johnston and Jones both have high hopes for the use of this money. 
"It makes me feel so happy and inspired to know these families benefit from me. I think that by helping these families we are helping the legacy of these children live on," Johnston said. 
"I hope this money goes to finding a cure because no one deserves to suffer like this, no family deserves to have a child suffer like this. Children deserve to grow up and have a wonderful life, no one should lose their life to a monster," Jones continued.
About the Contributors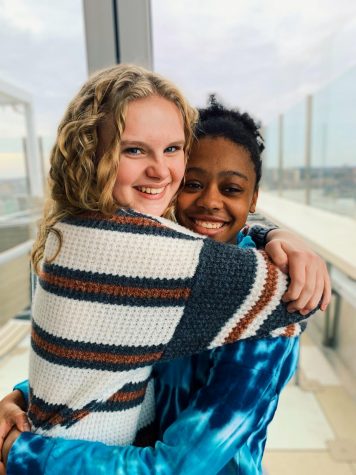 Laney Prelle, Copy Editor
Laney Prelle, sophomore, is a second year staff member for the Live Wire.. At Liberty, she is involved in journalism and plays basketball. She spends most...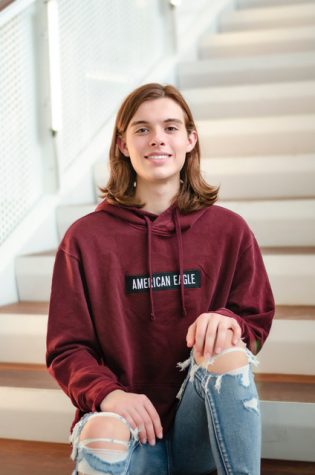 Maison Allen, Photographer
Maison Allen is a senior here at Liberty. This is his first year on the Live Wire staff. He has also been apart of the yearbook staff since Liberty opened...