All About World Affairs
Three Liberty students reflect on their experience attending the World Affairs Seminar.
World Affairs Seminar (WAS) is a once-in-a-lifetime experience that few get to experience. WAS is a leadership camp in Wisconsin through the Iowa City Noon Rotary and has the motto of "Peace through Understanding". The camp promotes leadership through peace and respecting diverse perspectives. 
"Peace through understanding can pertain to so many things…" said Emma Dreyer, senior. "To maintain peace through whatever you are leading, you have to be the one to take initiative to understand all that is happening in the world and in your team's lives. It can make all the difference." 
Founded in 1977, WAS has covered controversial issues such as nuclear warfare, poverty, human rights, and most recently, world hunger.
"I learned a lot about various ways to help with world hunger within our own communities. We also learned about the cultures of other countries and how things would change the hunger situation in that specific country," Dreyer said. 
Alana Just, senior, commented on hunger in her own life. "Going forward, I will be more mindful of the world around me. I think that WAS made me more conscientious of food waste and more sustainable options," she said. 
This year, though, looked a little different than most. Instead of going to Wisconsin, the camp was hosted virtually.
"Although it was online, I felt like it was still a rewarding experience. There were a lot of thought-provoking speakers with a wide range of backgrounds," Just said. "[However,] I was really looking forward to meeting people from all around the world. Due to the fact that we weren't in person, there wasn't that opportunity to connect."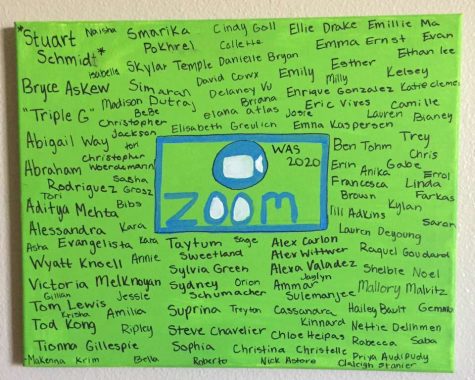 Dreyer also mentioned that there weren't many opportunities to connect with the other delegates. "Because it was all virtual, we weren't able to meet up in person in Wisconsin, which was a little sad. Instead of hanging out in person and going places up there, we had to Zoom. By the end of the week I was very zoomed out, but we were still able to do most of the activities we would have done otherwise," she said. 
The experience was still enjoyable, even without the face-to-face interaction.
"To be honest, doing WAS online wasn't as bad as I thought it would be," Luis Garcia, senior, said. "Although we weren't there in person, it didn't change the experience all that much. I still felt like I was learning to make a difference as a part of this seminar while still getting to meet some amazing people."
One lesson that each student said they could take away was that everybody has the potential to be a leader.
"
I would say that even before the WAS I felt that I was becoming a leader, but afterwards I know I am becoming a leader."
— Luis Garcia
"This taught me that anyone can be a leader if they want to make a difference in the world. For me the WAS taught me that I am the type of leader who wants to include everyone and make sure they are comfortable in their own skin," said Garcia. "I would say that even before the WAS I felt that I was becoming a leader, but afterwards I know I am becoming a leader."
Even with the virtual format, the three encouraged juniors to still apply.
"If you have the opportunity to go, I would say that you should take it and that you shouldn't be scared to share your opinions," Dreyer said. "The discussion of differing opinions is what allows for your team to hear other voices and really understand more viewpoints so that you can leave the seminar as an educated person."
About the Writer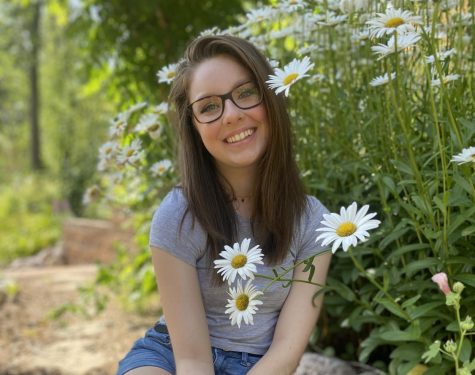 Lauren De Young, Editor in Chief
Lauren De Young, senior, is on the staff for the third year. At Liberty, she is involved in INSHOC, NHS, and journalism. Lauren loves volunteering, recently...