A Picture Perfect Passion
For Malia Taylor, sophomore, and Alaina Wilson, junior, photography is not only a passion but also a point of profit.
From knitting to reading to singing to running, everybody has an activity that brings them joy. For most people, hobbies start and end right there, simply as something they enjoy. However, for Malia Taylor, sophomore, and Alaina Wilson, junior, a shared passion has become more than just an activity they do on the weekends alone. These girls have both turned their nearly lifelong hobby of taking photos into growing photography businesses. 
Both Taylor and Wilson grew up with inspiration close to home. Taylor's dad introduced her to the world of photography years ago and continues to help her navigate it now. 
"My dad has always been into photography [for] as long as I can remember. [Photography has] always kind of been there," said Taylor. "He supplied me with my first camera, his old one. I get a lot of my technology, lenses, computers and tips from him."
Wilson doesn't recall a time in her life without photography present. Though it's always been there, Wilson became more serious about photography with the help of her godmother. 
"I've been doing photography for as long as I can remember. I went from stealing my parents' phones or their digital snapshot camera and taking pictures, to doing what I'm doing now… [My godmother] first introduced me to the more professional world of photography. I was always mesmerized by how she was taking pictures, and what the end photos looked like on her camera. She also helped me decide which camera [to buy first]," said Wilson.
With this help, Wilson was able to begin taking photography seriously in junior high.
"I have been taking photography seriously since 8th grade when I saved up enough money to buy my own 'real' camera," Wilson said. 
For Taylor, she began taking her own photos 2 years ago. She only became more serious about photography during quarantine.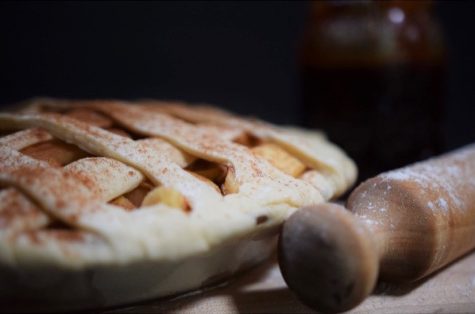 "In March, I really picked up my skill level and I was a lot more committed to trying to get better. I started doing only photography classes and I've learned a lot in the last few months," said Taylor.
Quarantine has also given these girls a chance to work on growing a brand and reaching more people with their skill.
Instagram was deemed the most popular social media app according to 72% of teens. Since the main demographic both Taylor and Wilson try to reach is teens, Instagram has been their best tool.
"Instagram has mostly been the way for me to grow. At first I would just ask friends like 'Hey, do you wanna go do a photoshoot?', but then I started posting more on my Instagram account. I wasn't super good but as I got better I just got more people to DM me. Then, I was doing them for free, [but] now I charge. Girls that had a big following on Instagram. . . would ask me, then I'd get more followers, it just kind of happened like that," said Taylor. 
Wilson relies on Instagram for more than just reaching clients. It's also helped her out with her skills. 
"I've gotten clients through Instagram and through the friendships/acquaintances I have… My main source of reach is through Instagram… Instagram has helped me with pursuing photography by letting me share my photos to a wide range of people, and have people from all over the world see my pictures. Instagram has also helped me by giving me inspiration and has taught me some new tips and tricks," said Wilson.
Taylor has accredited some of her favorite photography moments to Instagram.
"
I was always mesmerized by how [my godmother] was taking pictures, and what the end photos looked like on her camera."
— Alaina Wilson
"I get excited when people I don't really know want a photoshoot from me because they don't even know who I am, they've just seen my pictures around and decided from those pictures they want [a photoshoot]," Taylor said.
While Instagram is an important part of growth and engagement for any photographer, Taylor and Wilson are still heavily reliant on friendships and word of mouth.
Taylor's friend and client Emma Avgenackis, sophomore, enjoys every part about shooting with Taylor.
"My photoshoot with Malia was really fun. She's super nice and is really good at moving you around and finding the best lighting and backdrops. She made sure to give me clear direction with posing, and we talked a lot while shooting and were really good friends so it felt like less pressure," said Avgenackis.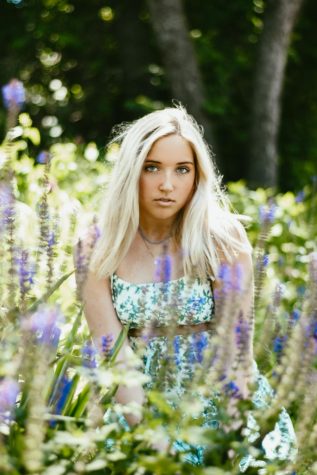 In photography, it's the photographers job to make the client feel comfortable in front of the camera. Ryne Eyestone, senior, said Wilson did her job here well.
"There's always a small bit of awkwardness getting photos taken of you, but you usually just need to relax and not worry. [Alaina] has tips and tricks to help you get more of a real smile out and to not feel as weird," said Eyestone.
Right now, Wilson's primary focus is portrait photography, posing people and snapping their pictures, but she hopes to expand beyond just portraits. In the future, Wilson wants to turn her passion into a career.
"My plans for the future include going to college in the UK or Australia and majoring in photojournalism," she noted. "I hope to partner with a company to become a photojournalist or do freelance work."
Though photography isn't a career aspiration for Taylor, she believes this passion and the skills she's learning will always be important in her life.
"I don't think I'll make photography a future profession… I think it'd always be fun to take pictures of my future kids or friends… [Photography] is just such a useful skill to have. I think I want to continue doing it on the side, just not as a future job," said Taylor.
About the Writer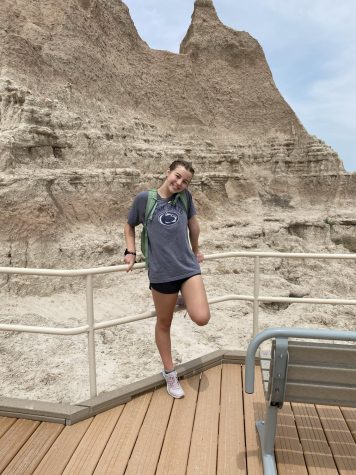 Amelia Cleary, Managing Editor
Amelia Cleary, junior, is a first year staff member. Outside of school, Amelia spends most of her time dancing at Nolte Academy. She also enjoys hiking,...