A Checkup on a Few Former Liberty Athletes
Former Bolt athletes, such as Alec Boldt, Kaleb Williams, and Taylor Cannon, have taken on the next level at their new schools. These former Bolts have a bright future in athletics and academics.
This past summer, the class of 2020 graduated high school and moved on to college. Liberty produced numerous athletes that are now playing at the collegiate level. Athletes including Kaleb Williams, Taylor Cannon, and Alec Boldt took their talents to the next level.
Kaleb Williams, a freshman at Morningside College in Sioux Falls, Iowa, is a wide receiver for the Mustangs football team. Williams came off an impressive senior season showing his versatility by playing multiple positions, including running back, wide receiver, and safety. Williams racked up 877 rushing yards, nine total touchdowns, and led the Bolts in tackles with 85. Williams is in good hands, as the Mustangs were national champions in 2019 and has big footsteps to fill. In high school, Williams also competed in track and field, displaying his athleticism and speed, and wrestling.
Williams has adapted to his new team nicely. Williams stated, "I've adjusted really well with my new teammates. Most of them are from Nebraska and South Dakota, so they come from different styles of football. My coaches are fun but set high expectations for everyone, especially freshman." 
Everyday, Williams is driven by God and his cousin Aiden Williams who is currently battling cancer.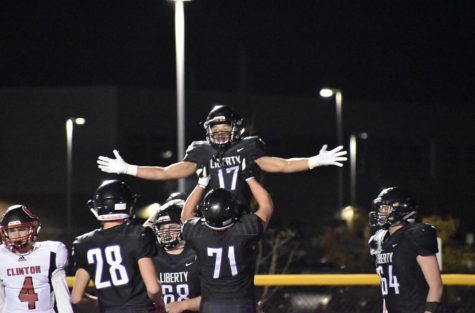 "My faith has gotten me through a lot of challenges in high school and will hopefully get me through challenges in college as well," Williams said. "Aiden has also impacted me so much through his battle with cancer and how he lives life each day. I try to have that same energy and laughter that he carries with him."
Taylor Cannon also graduated this past summer and now runs at the Division 1 level at the University of Iowa. Cannon's primary event is the 100m hurdles but has succeeded in many other events as well. In Cannon's junior year of high school, she qualified and ran the 100m hurdles, 4×100 relay, and 4×100 shuttle hurdles at Drake Relays. Her success didn't stop there, as Cannon also ran at the State meet in the 100m hurdles, 4×100 relay, SMR 1600m, and 4×100 shuttle. Cannon's senior season was cut short due to the pandemic.
Now, Cannon is under the coaching of Joey Woody at the University of Iowa. Woody has not only had a successful coaching career, but he was a very successful runner himself as he is an NCAA champion in the 400m hurdles and competed in the World Championships per Hawkeysports.com.
Cannon has had a few issues at the start with making the jump to the collegiate level and bonding with her team. Cannon stated, "It was hard transitioning from high school to college because I went from being around people who I've known for years and considered family to people who were complete strangers. The environment itself is just really different from high school, everything is more advanced and at a college level but eventually after a couple weeks I got into the swing of things and learned how to adjust."
Cannon also stated that she is very organized when it comes to balancing athletics and academics. "It's very difficult being a student and an athlete. You constantly feel like there's not enough time in a day to do what needs to be done because you're always running around, either at practice, in classes, or doing things outside of the two," Cannon explained.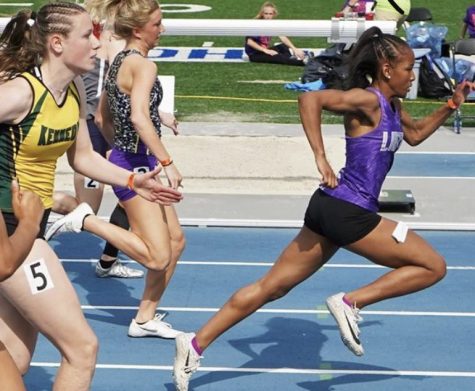 Alec Boldt is now a dual sport athlete at Cornell College. Boldt was not only recruited for baseball but also football. Boldt plays offensive line in football and plays first base for the baseball team. Boldt was a starter for Liberty in both sports. Boldt displayed his power in baseball, hitting one of the three home runs the Bolts hit in the 2019-2020 season.
Boldt has been adjusting to his new teams pretty well. "I think I am adjusting to the new coaching staff pretty well. It's a little weird with COVID [and] starting something new like this, but I'm starting to get more comfortable with the program," Boldt explained.
 Holding the responsibility of being committed to both football and baseball, adding academics is very time consuming. "It's not too hard to balance as of right now, since I basically just go all in with whatever is in season. Right now, I only do football, and then around, January I'll only do baseball," Boldt said. "It might get a little interesting however with us possibly playing football games in the spring though."
This is only the beginning for these athletes, as they look to perform and be successful student-athletes for the next four years.
About the Contributor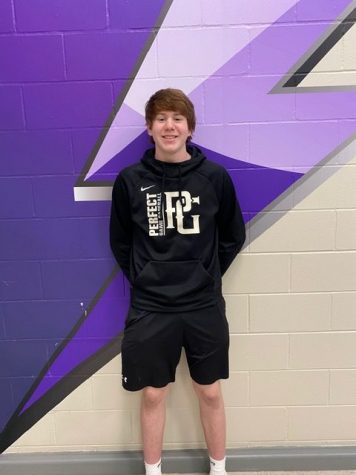 Jack Funke, Reporter
Jack Funke, junior, is a second year staff member. He plays on the Liberty baseball team and plays in the Average Basketball League. He is also in Liberty...