Future of our Rights
Amy Coney Barrett was confirmed to the Supreme Court on Oct. 26, leaving many people wondering what will happen to their rights.
On September 26, President Donald Trump announced his intent to nominate Amy Coney Barret to the Supreme Court as the sixth conservative justice, which he did in order to fill the vacancy left by the passing of Justice Ruth Bader Ginsburg. Shortly after, on October 26, Barrett was officially confirmed to the Supreme Court. Her confirmation has been celebrated by some because of her ideologies, but for others, the timing of the confirmation and her beliefs are cause of concern, especially for the future of peoples' rights.
Some of the biggest topics when it comes to the confirmation of Barrett is the uncertainty of what will happen with healthcare, specifically a woman's right to an abortion, the Affordable Care Act, which some argue is unconstitutional, and the right to get married for LGBTQ+ couples in the future. Barrett has said she doesn't believe in same-sex marriage, but also said that she would not try and reverse the ruling. 
Sydnee Comer, sophomore, gave her opinion on how Barrett's beliefs will affect minorities and abortion in the time to come.  
"
I want to be optimistic and hope that the conservative offset of the justice system won't have a negative effect on [people of color] (POC), women, and the LGBTQ community, but with the strong beliefs of some republicans, there's no way to tell for sure."
— Sydnee Comer
"I want to be optimistic and hope that the conservative offset of the justice system won't have a negative effect on [people of color] (POC), women, and the LGBTQ community, but with the strong beliefs of some Republicans, there's no way to tell for sure," said Comer. "Amy Coney Barrett has been known to have many strong originalist views and views based on the teachings of the Catholic church, but I hope she doesn't try to bring the church into state."
Many Democrats in Washington said the confirmation of Barrett would threaten legal abortion and protections for "millions" under the Affordable Care Act, according to the New York Times. Some even suggested that Democrats should take dramatic measures, including adding additional justices to the court if they reclaim the presidency and the senate. 
Elizabeth Warren, Senator of Massachusetts, expressed her opposition to the nomination of Barrett, citing many divisive topics. 
"A vote for Barrett is a vote to strip health care from millions of people. It's a vote to turn back the clock on reproductive freedom , to endanger dreamers and immigrants. To let climate change rampage unchecked. To imperil efforts to address systemic racism. To place workers' rights, voting rights, L.G.B.T.Q. rights, and gun violence prevention at risk," said Warren. 
Hayden Kupka, junior, is cautious about the nomination, saying there's truly no way to know how Barrett will rule, though there might be a more right-leaning outcome.
"A 6-3 Conservative majority will definitely impact the court. In my opinion, it is impossible to know how a judge will rule. However, I believe that it is reasonable to say that the cases decided by the Supreme Court are likely to have a more 'right-leaning outcome.' Whether or not they completely take away liberal precedents, such as Roe v. Wade, or just change them in order to make them more conservative, is still to be seen," reasoned Kupka. 
Kupka also gave his opinion on how Barrett's presence will affect things like LGBTQ+ rights and a woman's right to abortion, which has been discussed on the Democratic and Republican sides.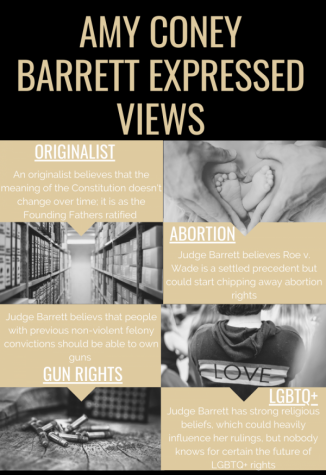 "I also feel that there is not enough information to be certain of her affect on LGBTQ people. The only 'evidence' that Barrett doesn't support LGBTQ rights is shoddy at best.Their evidence is that she didn't give an explicit opinion on whether Obergefell v. Hodges or Lawrence v. Texas was correctly decided. . . The effects of Barrett's appointment on this issue can't be known as of right now," explained Kupka.  "I [also] understand that some people believe that she wants to repeal Roe v Wade, and they might be right. I think that there is a high possibility of Roe v. Wade making its way to the Supreme Court again, and I think that her appointment will most definitely affect how that goes."
AP Government teacher Brady Shutt echoed what Kupka said about the Court having conservative-leaning decisions.
"If the justices continue to rule/vote the way that most legal scholars think they will, then at least in the short term there will be a more conservative tilt to the Supreme Court," Shutt said. "One of the most significant successes of President Trump's first-term was the ability to get conservative judicial appointees onto the federal bench at the district and appellate levels.  Having three appointees on the Supreme Court is certainly noteworthy, but the other appointments are also significant."
While some students may not believe this nomination affects them, Shutt cautions otherwise.
"Because federal judges and justices are appointed for lifetime terms, students should be aware of the appointment process and its implications for our system of checks and balances," explained Shutt.  "This is certainly true of the most recent appointment and confirmation, but when teaching about the courts, I always try to help students understand the long-lasting legacy that appointments have on political and legal decisions in the U.S."
About the Contributors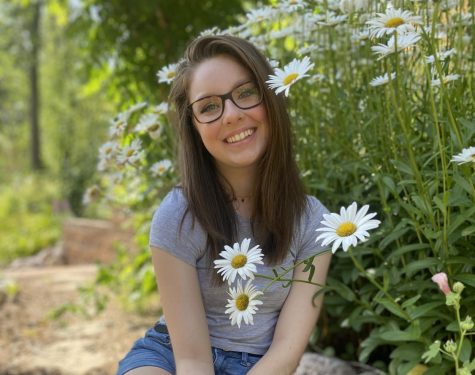 Lauren De Young, Editor in Chief
Lauren De Young, senior, is on the staff for the third year. At Liberty, she is involved in INSHOC, NHS, and journalism. Lauren loves volunteering, recently...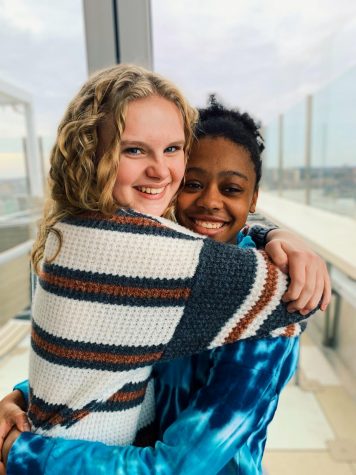 Laney Prelle, Copy Editor
Laney Prelle, sophomore, is a second year staff member for the Live Wire.. At Liberty, she is involved in journalism and plays basketball. She spends most...