Young Love That Lasted
The Live Wire tells a unique story of high school sweethearts that ended up lasting into adulthood.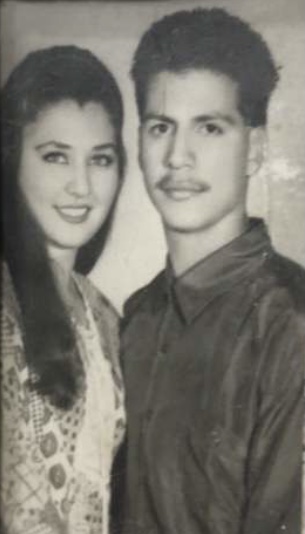 Emilio and Sari Estrada were only sophomores in high school when they started dating, yet their love lasted through many hardships that most young relationships would crumble under. They ended up getting married in 2002 and having kids, two of which are here at Liberty: Andres Estrada, senior, and Samantha Estrada, sophomore.
Emilio is 3 years older than Sari, but they were in the same grade when they met. Emilio didn't care much about school, which caused him to be held back a few grades.When he met Sari, his mindset changed. He became motivated to get good grades, stopped drinking, and started paying attention in class. Emilio's parents adored Sari because of the change in his behaviour. On the other hand, Sari was a scholar and very focused on school, as Samantha described her. She didn't care much about guys, but Emilio was persistent. Even before then, they recall being drawn to each other. 
"Sari was always a very attractive woman, and she was a very funny girl. I loved her smile, I still love to see her happy and smiling. Her discipline and seriousness helped me to be more aware of things and of life since at that time I was a reckless boy," Emilio said. "I think that she was not very attracted to me due to my behaviors and attitudes, but something about her did help me. My persistence and wanting to be with her was when she accepted me, and we started off as very good friends."
Emilio and Sari were together for nine years prior to marriage and shortly after they married in Mexico after high school, they were separated for two months. Sari traveled to the U.S. to await the birth of their oldest son, while Emilio stayed in Mexico to finish his last college exam and get his business/marketing degree. Emilio's college lost his final exam, but Sari was too close to giving birth for him to take it again according to their daughter, Samantha. He crossed the border with no documents to be there for Sari in August of 2002. Emilio was in America illegally for a while but later got his Visa.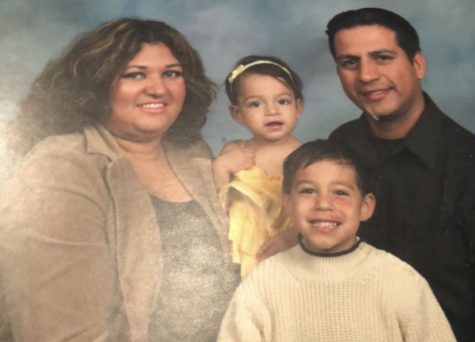 "It was very difficult because I applied for a Visa to enter this country as a tourist, and it was denied three times in the past. . . I had to cross the border illegally, and it was a difficult experience when I got here. It was very difficult to have to stay in the shadows when I was illegally here because I could not get a job," Emilio explained.  "Another thing was not fully mastering the language (English) and the distance from friends and family. Being here alone, just her (Sari), my son, and I was complicated but it has been a very beautiful experience." 
In 2015, Emilio opened a small Mexican restaurant in the mall food court named Andale Andale after the first restaurant he worked at went out of business. 
"I like to undertake and be part of projects. It is interesting to see how a food business can make friendships and coexistence out of so many human relationships and that helped me to participate in this community," Emilio said. "I think the most complicated part of any business is the workforce, it is difficult to find reliable and hardworking people. The best thing about Andale is that our work team is very good."
About the Writer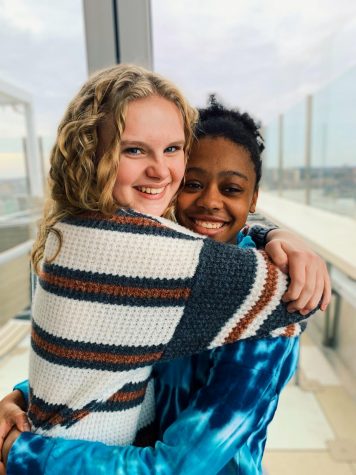 Laney Prelle, Copy Editor
Laney Prelle, sophomore, is a second year staff member for the Live Wire.. At Liberty, she is involved in journalism and plays basketball. She spends most...