Prom 2021
The Live Wire shares some news about prom.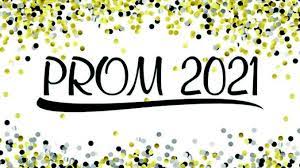 Liberty's prom is scheduled for Saturday, May 15, from 7-10PM. Though, this year will look different than the previous two.
One such difference is the location of the dance.
"The dance portion will be on the football concourse at the stadium. There will be other things like food trucks, raffle prizes, and games," Tristan Sievers, prom organizer, said.
The prom theme is under approval with Principal Colbert and will be announced when approved.
A DJ will play music at prom and students can participate in carnival games, prizes, and raffles. Every student will get raffle tickets for prizes,  which will include TVs, Wireless headphones, chargers, and a mini-fridge, among other things.
Liberty is working on getting a photo booth for students to use at prom, but currently, they are waiting on approval from the district to move forward.
Currently, there are students sending suggestions for prom night and there is no post-prom.
A lot of information on prom is still up in the air because it is still uncertain if prom will happen.  Prom planners are working to figure out details like activities for the night because what is available depends on the COVID case numbers in Johnson county around the time prom is supposed to be.
"This year's Prom will not necessarily be a formal event," Sievers said.
Organizers say students can choose to dress up in prom attire if they wish, but they can participate in a more casual fashion. With the dance being outside and hosted on the concourse, formal shoes, such as heels, may be difficult to wear.
"
 "It's totally up to all individuals on how they want to dress,"
— Tristan Sievers
In the past years, upperclassmen have been able to invite freshmen and sophomores to prom. This year because of certain COVID protocols, the dance is only for juniors and seniors. Additionally, Liberty and all other high schools in ICCSD are not allowing outside guests from other schools to attend their prom. Students may only go to their school's prom.
This may come as bad news to students who have friends or relationships with students from other schools. …and not being able to spend a very important event in [High] School with friends and a significant other just makes prom, not prom [to me]," Gina Flores-Santos, junior, said.
This year, to honor the seniors and what they have overcome, the Liberty Fund has decided to cover the ticket cost for every junior and seniors who would like to attend. 
The Liberty Fund is also helping fund a DJ and a couple of other things since there was not a prom last year.
Liberty staff is encouraging juniors and seniors to attend the prom and enjoy the activities planned.   
"It's a great opportunity for students to experience the atmosphere of dances and all that comes along with it.  As upperclassmen, the school district has loved to provide a final dance for those upperclassmen moving on," Sievers said.
About the Contributor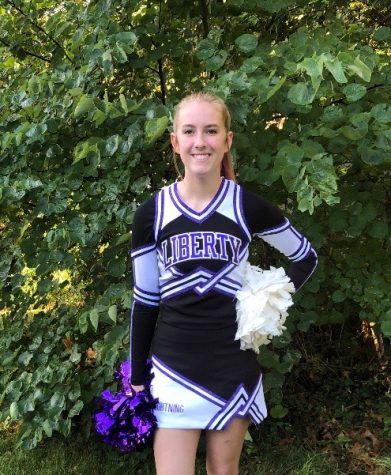 Emma Johnson, Reporter
Emma Johnson, junior, is a first year staff member. At Liberty, she is involved in cheerleading. In her spare time, she enjoys watching crime and horror...