Carmen Gwenigale and Kedibona Ochs win Inspire Awards
On April 29, two Liberty teachers were recognized as inspirational people in the community.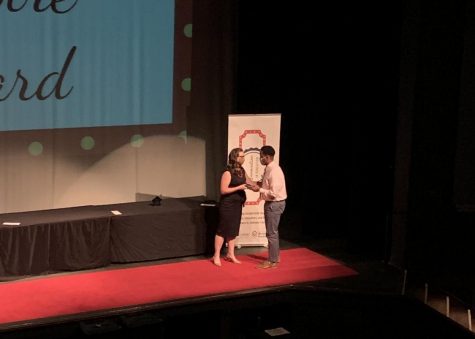 Last night, April 28th, two Liberty teachers represented Liberty at the Innovation in Education Awards co-presented by the Iowa City Area Business Partnership and the Iowa City Area Development Group. Sponsors of the event include lead sponsor Midwest Dental and supporting sponsors Dr. Suzanne Stock, GreenState Credit Union, Pearson, University of Iowa Health Care, and the UI College of Education.
The Innovation in Education Awards honors exceptional students, volunteers, and educators in the Iowa City community. 
Carmen Gwenigale, Spanish teacher, and Kedi (Kedibona) Ochs, English, both won the Inspire Award, being recognized and nominated by individuals in the community for their work this year. 
"This award just reassures me that the work I'm doing in the classroom serves a purpose. I'm honored and privileged by this acknowledgment, but my focus and mission doesn't change," shared Ochs. "We all get in this profession to set up the individuals in our classroom for success by giving them the tools we deem necessary; however, if our students don't have a healthy environment to work in–physically and emotionally–it makes it much more difficult to achieve that goal."
"I am not one to do things for recognition, so this award was unexpected. I did what I do because it matters," Gweingale said. "I was nominated for the award by Rev Meg Wagner from the Beloved Community Initiative for the work I have been doing with L.E.A.D. I am truly appreciative of their belief in our students, and for their support and sponsorship to help us achieve our goals for equity, inclusion, and diversity at Liberty High."
The Inspire Award recognizes educators who take strides in creating future-focused and innovative classrooms and programs for students while also inspiring and exciting students to learn through their extraordinary programs. 
"Offering a space in class where we accept and acknowledge imperfections, failures, and weaknesses in order to strive towards being a better version of ourselves than we were yesterday [is how I create the best version of the classroom]," Ochs explained. "This starts with me being completely transparent with students through instruction, sharing stories about my personal life, and just showing them that I care about their lives and their future successes."
Updated: May 2, 2021 12:30 pm.
About the Writer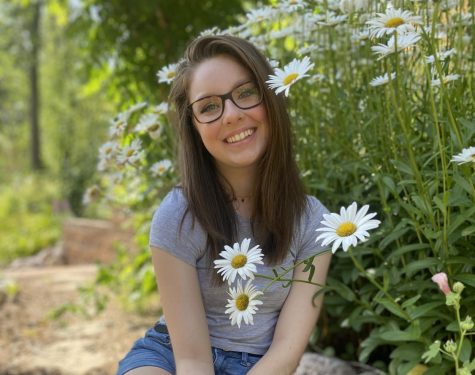 Lauren De Young, Editor in Chief
Lauren De Young, senior, is on the staff for the third year. At Liberty, she is involved in INSHOC, NHS, and journalism. Lauren loves volunteering, recently...