Texas Abortion Law
On Wednesday, September 1, an abortion law that prohibits abortions after six weeks was put in place in Texas. Liberty students share their opinions about this new law.
On September 1, the state of Texas put a law into place that bans abortions after six weeks of a pregnancy. Other states have passed laws similar to this, but the Texas law is the first to be implemented. This law prohibits abortions once cardiac activity is identified, which usually happens within the sixth week of pregnancy. This law doesn't make exceptions for rape or incest. It can permit abortions for health reasons but most of the time it does not. The law also allows people to sue abortion providers and others who help women have an abortion, including those who provide transportation to a clinic or provide financial assistance to obtain said abortion. The program "Texas Right to Life" has set up a "whistleblower" website where anonymous tips can be submitted about anyone violating this law. 
In 2019, Iowas fetal abortion law, which restricted abortions across Iowa, was declared unconstitutional. In April of this year, the bill was revised and sent back to the house for approval. As of now, there is no publicly known progress about what is happening with this law and if it will be reinstated or not.
This new law has caused many emotions to arise in women throughout the US, even here at Liberty. Liberty junior, Olivia Hendrickson, shared her opinions on this new legislation.
"[Lawmakers] shouldn't be choosing what [women] can and can't do with their bodies, especially when [lawmakers] don't understand the situation in which one would want to get an abortion. There [are] a lot of different reasons that someone would want to get an abortion and I don't think its okay for that choice to be made for them. People are still going to have abortions whether they're legal or not and it's better to get it the safe way rather than a way where the person could get hurt because they don't have access to safe options."
"
There [are] a lot of different reasons that someone would want to get an abortion and I don't think its okay for that choice to be made for them."
— Olivia Hendrickson
Emma Johnson, senior, also shared her thoughts regarding this new Texas law.
"Personally I think its a very dumb law and it shouldn't have been put into effect. A woman should be able to do what she wants with their body regardless of the situation. [Lawmakers] shouldn't focus on women getting abortions but rather if they are mentally and financially ready. I see absolutely no advantages to this law. I'm very pro-choice and I have met people who have personally been sexually assaulted who have gotten abortions and it was a good decision then and now that their older and ready they have kids. I feel like if women had access to getting an abortion and want one then they should be able to get one, especially if they aren't ready or something happened to them, it could affect them in the long run," said Johnson.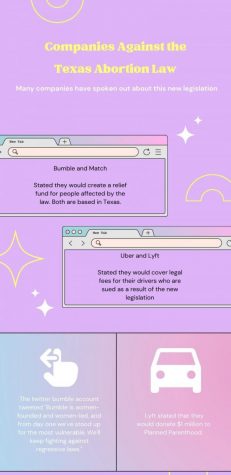 Hendrickson also shared what she thinks are some of the advantages and disadvantages of this law.
"The biggest disadvantage would be people getting an abortion on their own in an illegal way that's unsafe. I'm not sure of many advantages, the only one I could think of is a fetus being born," said Hendrickson.
As many women don't support this law, some are in favor of it. The Live Wire staff reached out to multiple female students who are in favor of this law but all of them declined to be interviewed for this article. 
Although there are various opinions about this new legislation, it is now in effect and many wonder if laws like this will be implemented in other states. As of now, Texas is the only state in the U.S. with a law such as this one.
About the Contributor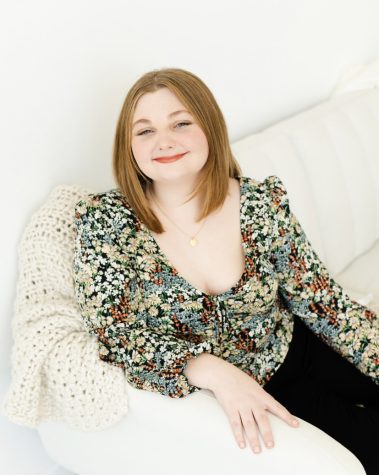 Chloe Oppelt, Managing Editor
Chloe is a senior at Liberty and this is her second year on staff. At Liberty, Chloe is involved in cheerleading and tennis. Outside of school, she enjoys...