What Hispanic Heritage Means to the Liberty Community
During this Hispanic Heritage Month, members of the Liberty community reflect on the importance of their heritage and how it has shaped their experiences at school and in the world around them.
In the United States, Hispanic Heritage Month spans from September 15-October 15. The history of Hispanic Heritage Month is recent, as it was only created in 1988. In Iowa City, Hispanic Heritage Month was officially recognized on September 7, 2021, in a proclamation signed by Mayor Bruce Teague. At Liberty, the Hispanic population is amongst the minority, but Hispanic students and staff are celebrating the month to the maximum. 
Ms. Venus Prada, Spanish department, is a new teacher at Liberty this year. However, it is not her first year teaching. Before coming to Liberty, Prada taught in Venezuela, her home country, for 17 years. 
"I love to teach… Spanish is my native language, so I can teach my native language to American people," said Prada. 
Prada is not only new to Liberty, but she is also fairly new to the United States.
"I came to the United States 5 years ago. We moved to the US because socialism destroyed our country, and we came here looking for a better future for our daughter," said Prada.
While moving comes with change, the move from Venezuela to the United States has its own unique challenge- a different official language. In addition to the change from a Spanish-speaking country to a country with English as its official language, the culture of these two countries is also very different. 
"The biggest challenge I have experienced is culture," said Prada "The United States and Venezuela are very different when it comes to traditions, language, food, and even music."
Amy Hernandez, sophomore, has not had many difficult experiences accredited to her Hispanic heritage, but she has seen how it has affected people close to her.
"Personally I haven't, but some people I know, like my parents, get made fun of because of their accents or their race. There's a lot of stereotypes around Hispanics," said Hernandez.
During the 2019-2020 school year, Liberty had 97 Hispanic students enrolled. In earlier years, this number accounted for 8% of the student population. With such a low number of Hispanic students, Hernandez explained that connections with those students and other people in the community are important.
"You can form a bond and relate on things," said Hernandez.
Prada also emphasized the importance of connections with others in the Latinx community. 
"I think it's important to keep a connection with others who share Hispanic heritage to keep our traditions and to feel closer to home," said Prada. 
Hernandez's fondest memory surrounding her culture was also the most traditional.
"When I turned 15 I had a quinceñara… that was probably the most traditional thing I've done. I just spent it with my family and some of my family from Seattle came down and it was very fun," said Hernandez.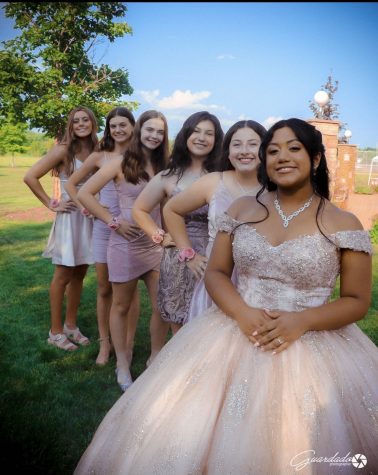 While Hernandez's favorite tradition only occurs once in a lifetime, Prada's favorite is an annual occasion.
"When we celebrate Christmas, we make hallacas… a food from Venezuela. The tradition is that the whole family gets together, listens to music, has some drinks, and makes the hallacas because it's a big, long process. We spend the whole day making the hallacas and then we eat [them]," said Prada.
Though Hispanic students and staff are a part of the minority in the district, they still hold their Hispanic heritage close to their hearts. Tradition is a large part of this. 
In the Iowa City Community School District (ICCSD), 11% of the student community is Hispanic, but only 3% of the Gifted and Talented program is composed of Hispanic students. As a part of ICCSD's "Equity, Diversity, and Inclusion Plan", there are many plans in place to work towards closing the gap between students that are a part of the racial minority and those a part of the racial majority. First, there is the acknowledgment that systems need to be changed to accommodate all students. 
"The Iowa City Community School District believes that all students can achieve at high levels and that equitable classrooms are essential to their success. Eliminating disparities in educational opportunities is fundamental to the nature of public education. The District is committed to overcoming barriers to learning that have been identified through educational research. The District is particularly focused on student experiences and outcomes related to socioeconomic learner status (identified as low SES students in the district's student data management system), special education learner status, English language learner status, race, creed, color, religion, national origin, gender, age, marital status, sexual orientation, gender identity, veteran status, or disability," from the district's Board Equity Statement.
To follow through on their statement, ICCSD has created plans to improve diversity in the curriculum, increase hiring of more diverse staff, and improve bullying prevention tools specifically surrounding minority students.
About the Contributor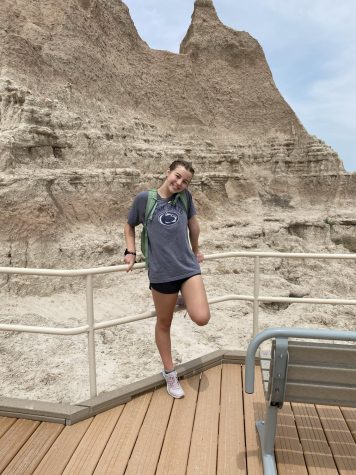 Amelia Cleary, Editor-in-Chief
Amelia is a senior at Liberty and this is her second year on staff. She spends most of her free time dancing at Nolte Academy, spending time with her friends,...