The Untold Story of a Military Kid
The students of Liberty have many different special backgrounds. Hope Eldridge, senior, had a unique childhood, as she was born a military kid.
When asking the question "Where are you from?" to some transfer students like Hope Eldridge, senior,  the answer can be much more loaded than expected. Since her father used to be enlisted in the military, she has fit into the category of being a "military kid" and has had a different life than what may be expected.
Before Hope was born, her father, Erik, attended the Naval Academy and was eventually enlisted as a Marines Major. Hope's mom, Katie, was working as an events coordinator at a base in Yuma, Arizona when she met Erik, who had been stationed there at the time. After getting married, they moved to North Carolina with Katie's five-year-old daughter. Not long after, Erik was quickly put in a battery ready to deploy, leaving Katie to take care of their new house.  A couple of years after moving to, Erik and Katie had their first daughter together: Hope.
Hope was born at the Marine Base in North Carolina called Camp Lejeune. This is the most precise definition of being born into military life. She has moved five times since then. Military kids, on average, may move up to 6-9 times during their school careers. Because of the four separate states that she has lived in, she has been able to experience many different environments and meet many new people from living on the east coast, west coast, and midwest. 
Hope only lived in North Carolina for less than a year, therefore she does not remember much. Although Katie remembers what it was like raising Hope by herself. 
"I never thought I would be out of work that long, but I did not have any help. We didn't have any family everywhere we lived, except for when [Erik] retired." said Katie.
From there, the Eldridges were moved to Monetary, California, by the coast, and lived there for about three years, when Hope's sister, Faith, was born. Then, they moved to Virginia for about seven years, which became the longest place Hope has lived. Her father retired in 2015 and they were sent to California to live there for about five more years while her father continued to work for the government.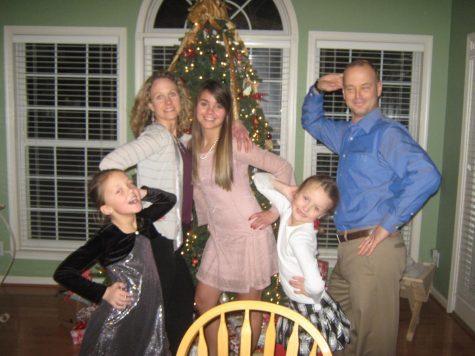 Katie described the positives of the military family experience. 
"One thing about the Military community is that you meet instant friends because you become family. So our best experiences were when we lived on base. I never took my kids to the grocery store or anything because you just sent them outside with neighbors," said Katie. 
The military bases are not the same structure as a typical community. They provide more general safety and security, along with local support for the families with members in service. These people all have similar situations, therefore there is a strong sense of belonging. 
While reflecting on her favorite state to live in, Hope also shared a liking for living on base.
"Iowa [has been my favorite] because that's where my high school years have been…but discounting Iowa, probably Virginia because we lived on a military base when my dad worked at the Pentagon," said Hope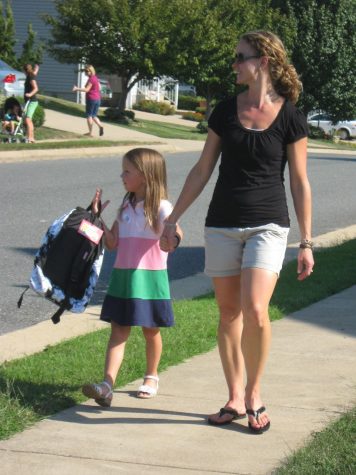 Hope was young when her dad was deployed, so she did not completely understand what exactly he was doing and how scary the reality could be for her family. Although, she did experience some more nerve-racking situations.
"One time we were on the phone and a bomb went off outside the military base, he was on the outer edge, so it threw him across the room and hung up on us,"  said Hope.
Erik ended up being okay, but it caused a large amount of worry for his friends and family. 
Some military kids experience these situations several times and have to learn how to cope with their family being away. In Erik's case, the longest he had been away at a time was about 15 months. He was gone for the biggest portion of Hope's life compared to her siblings. As a way of helping these kids, there are still traditions that many families do to help with their family members being deployed. 
Hope explained that while her dad was away, her family would make paper chains where they would write cute messages to keep until he returned. In the end, they would have a long line to show just how much they missed their dad. In addition, Skype and Facetime would also not work a lot where Erik was deployed, so he had recorded himself reading short stories to the kids. Katie would play them for the girls at night, so it was like he was there the whole time. Overall, they tried to make the best of things until he would return and welcomed him home with happy faces.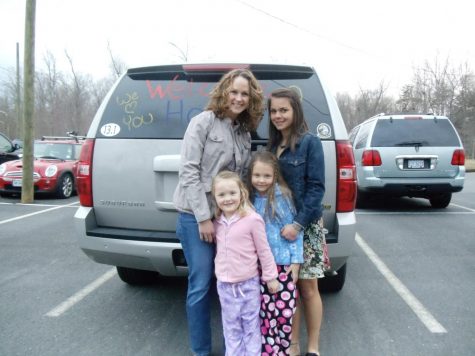 Many military kids have a hard time uprooting their whole lives more than once. Hope was better suited for this life because she did not find it too difficult to move continuously. She has always been a social kid, so when she would have to move, it just meant new friends and new beginnings. It was never too scary for her to make friends, it just was something she had to do. 
She did recognize a difference when comparing the places she has lived.
"In every place, it's just like cultural and perception type thing [that are different]. California was easier to move into since it was at a naval base, so there were a lot of military families moving in and out of it, so there were always new kids because there was only one high school in that valley," said Hope.
Iowa was different in comparison to the other states,
"When I moved here, it was very different because Iowa does not get a lot of new people. I have always lived near military bases and the Pentagon so having new kids filter through was normal… [In Iowa] they have had these friendships since preschool," said Hope. 
"
We are so very fortunate. I know I am very fortunate. I have a wife and kids, where we are living. It's an attitude of gratitude.
— Erik Eldridge
The Eldridges moved to Iowa in the Fall of 2019 to be closer to family. Erik now works at Collins Aerospace Center as a Senior Systems Engineer. He recently went on a podcast to talk about his time in Afghanistan and spoke about how he is grateful for his family and home here in Iowa. 
While speaking at the Iowa radio station podcast, Erik said: "We are so very fortunate. I know I am very fortunate. I have a wife and kids, where we are living. It's an attitude of gratitude." 
Since moving, Katie got a job as an in-school substitute teacher here at Liberty. Hope transferred to Liberty a couple of months into her sophomore year and is now a senior preparing for college. Her sister, Faith, is now a freshman here, class of 2025. So far, the Eldridges have settled here as a happy, healthy family and are not planning on moving again. Right now, they are taking life one day at a time and taking it altogether.  
About the Contributor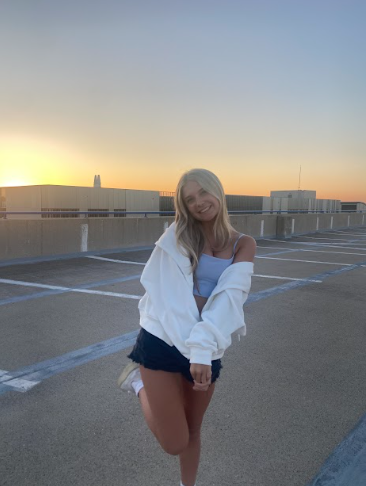 Jocelyn Klein, Reporter
Jocelyn is a senior at Liberty and this is her third year on the newspaper staff. She participates in numerous sports that she would not like to name....