IN SHOC's Light Up the Night Event
Liberty's IN SHOC is hosting an event to help raise money for the Leukemia and Lymphoma Society.
Where: Iowa City Liberty High School
What: Week long event to raise money for the Leukemia and Lymphoma Society
When: October 18-22
Thursday, Oct. 21: Wear yellow or gold to school/wear Be a Light gear. The light the night walk starts at 8:15 P.M., following the 9th grade football game and volleyball match. This event is to commemorate those fighting Leukemia and Lymphoma cancers and to honor those who have lost their battle.
Walk details: On the Liberty Track and the event is open to the community. The walk is 1.5 miles (6 laps) and donations are accepted during the walk.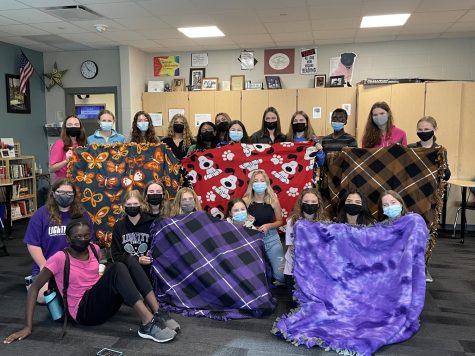 Fundraiser info: The Leukemia and Lymphoma Society approaches schools each year to run a fundraiser. Formerly "Pennies for Patients" the event is now called Light Up the Night and encourages a community walk to honor those who fight this battle. The IN SHOC Club decided to combine their change collection with the community walk.
Raffle blankets: Purchase tickets for $1.00 during lunch periods for a chance to win.
6th period classes: The class that raises the most money gets a pizza party. 1 student in class will have an envelope or jar for students to drop change in. A student will ask for any donations at the beginning of class each day. On Friday, Oct. 22, the envelopes will be collected and the winner should be announced at the end of the day.
School goal: $2,300.00 to represent the 23,600 deaths from this cancer per year.