Introducing Mock Trial
Liberty recently introduced the new club of Mock Trial. Advised by Ms. Bonneau, the club is looking to build a strong foundation.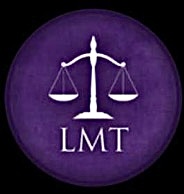 Liberty is expanding its extracurricular functions to increase the variety of clubs offered. Among these new additions is Mock Trial. The adviser is Emily Bonneau, social studies department.  They practice on Wednesdays at 8 am with a lawyer that helps teach them about the law.
But what exactly is mock trial? Simply stated, it is a simulated legal trial with students, but it is also a competition. Teams from other schools compete by preparing the defense and prosecution of a criminal or civil case to "act out" a trial in front of a jury. The Iowa Bar association will host this competition and have lawyers throughout the community both judge and coach.
Ms. Bonneau described mock trial as:
"…a combination of debate and theatre all based in courtroom procedure and legal precedent…it's not so much about winning the case, as it is making sure you demonstrate legal knowledge of the case and how to use legal procedures in the courtroom."
There is a large variety of students mock trial can appeal to.
"It is definitely not just for students interested in being lawyers, although it does appeal to them. [It would also be good for]  students who are interested in any sort of public speaking, debate, performing arts, or theatre," Bonneau said.
Even if someone thinking of joining does not prefer or is not perfect at all of those categories, it still can help to learn new skills.
"[Being in the club consists of] being comfortable speaking in public, thinking on your feet, [etc]…It can be a great challenge and fun," continued Bonneau.
Liberty can thank the "club captain" Sam Harvey, senior. She made the club possible by showing her interest to start the mock trial club.
"I was with Morrison [while] he was reading the club list. When I'm older I really want to be a lawyer so when he said they wanted to start a mock trial club, I thought 'Oh, that'd be cool," Harvey said.
The next step was to find an adviser.
"We looked around and found a teacher [Ms. Bonneau], and she was willing to do it and started it for us," Harvey said.
She then gave her student-to-student recommendation of joining the club.
"It's really good. The people there are really nice, and it's really welcoming. [Also], it looks great on a college transcript, especially if you want to go into law. It's also very educational if you're thinking of going into that law career," Harvey continued.
Laney Robbins, sophomore, is one of the many members of the club. She decided that joining would be a great option for expanding or learning new skills.
"I joined because I think it is a really good way to get exposed to the law and see how a courtroom works. Also, I think that it can definitely improve my public speaking skills and overall [it's] a really good opportunity", said Robbins.
The benefits of joining a mock trial make the time committed to the club worth it, even if it is not in the direct career path a student sees for themself.
"I don't want to do anything in law, debate, or public speaking in the future, but I think that public speaking, [debating], and knowing where you are on topics, are great skills to have. I think mock trial will help me with really anything in life," Robbins continued.
It is exciting to see the school spirit shown in joining these extracurricular activities. Mock trial is hoping to, at least, start a good foundation this year and gain experience, so for next and so on, the club will hopefully expand and strengthen.  Last year, City High School won the competition and with a lot of practice, Liberty hopes to reach this goal as soon as they can. As a new school, building these traditions and increasing involvement only helps Liberty build its standing.
About the Contributor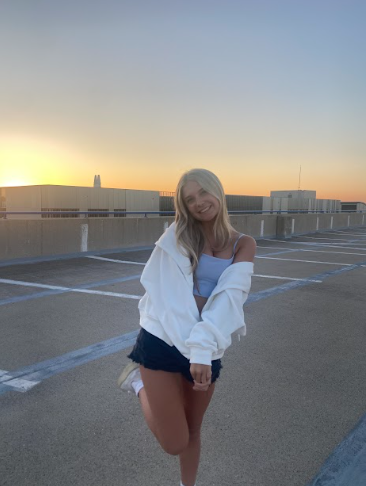 Jocelyn Klein, Reporter
Jocelyn is a senior at Liberty and this is her third year on the newspaper staff. She participates in numerous sports that she would not like to name....