Friends Forever
Friendships are important things to have and maintain throughout life. Live Wire staff member, Chloe Oppelt, interviewed a duo who has been friends since the beginning.
Friendship is one of the most important types of relationships we learn when we are young. The Stanford Encyclopedia of Philosophy defines friendship as ¨a distinctively personal relationship that is grounded in a concern on the part of each friend for the welfare of the other, for the other's sake, and that involves some degree of intimacy.¨ Friendships are an important part of school in general. Research shows that children who lack friendships at a young age can suffer from emotional and mental difficulties later in life and at school. Making friends can be a challenge but having those friendships can have a lot of positive effects.
Jody Lamp, senior, and Jordyn Smith, junior, have been best friends since their beginning years of elementary school. These two became friends a few years after Smith moved into the house across the street from Lamp. 
"Jody and I have been friends for about eight or nine years now. I met her because she was my neighbor and we've been best friends ever since," said Smith. "The first time we met, I saw Jody and her sister playing with chalk in their driveway and my dad told me that I should go over and play with them. I remember being really scared at first but eventually I worked up the courage and that was the first thing I remember about our friendship."
Lamp also recalls their first experience as friends.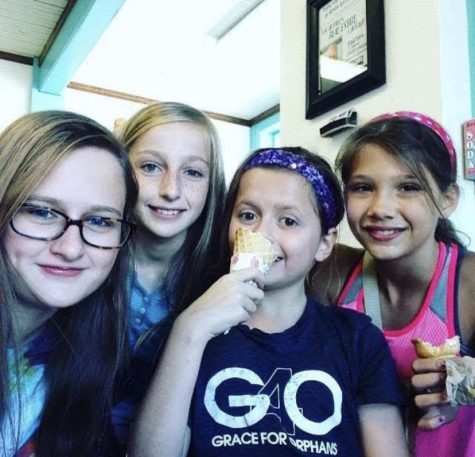 ¨Jordyn lived right across the street from me. We didn't talk much [at first] but one day she started showing up at my house, asking to play with me and my sister. Basically, my mom forced me to hang out with her so that was how we became friends, but we actually didn't become close until I moved out of that neighborhood. [Jordyn] started coming to my new house almost everyday and I mean that's really how we became really close friends,¨ said Lamp.
They both attended Van Allen Elementary School in North Liberty, IA. They eventually became students at North Central Junior High and now are students here at Liberty. They managed to maintain their friendship through all these events. 
Smith said: "I think we've been friends for so long and continue to be friends because we became friends at such a young age and have a lot of history. Because we've been friends since we were young, we know what to do or say to each other and what not to. I think [that] this helps us to not argue and we get along better because of it."
Lamp also agreed with Smith's reasoning.
"
We've known each other for so long that we have a really strong bond and I feel like we could go a year without talking to each other and still have that connection with each other."
— Jody Lamp
¨We see each other all the time because of school and we hang out alot outside of that. We've known each other for so long that we have a really strong bond and I feel like we could go a year without talking to each other and still have that connection with each other,¨ she explained.
Friendships are bound to change over time due to a lot of different factors, high school being one of the most substantial ones.
¨I feel like we have our own stuff going on a lot like jobs, boyfriends, stuff like that and we aren't able to spend as much time together as we used to, but we're still really close and I know that she's always going to be there for me," said Lamp.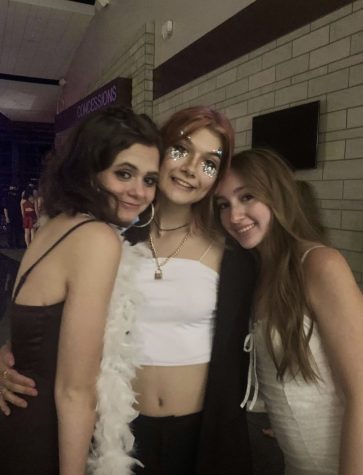 Smith also reflected on their friendship and how high school has affected it.
She said: "In elementary and junior high, we used to be in different friend groups because of our age difference but now in high school, we are closer overall. I talk to Jody everyday and tell her basically everything which I think keeps our friendship strong. Our friendship means a lot to me."
Creating long lasting friendships can be considered an achievement for some people. For Smith and Lamp, their friendship is just another part of their daily lives. 
About the Contributors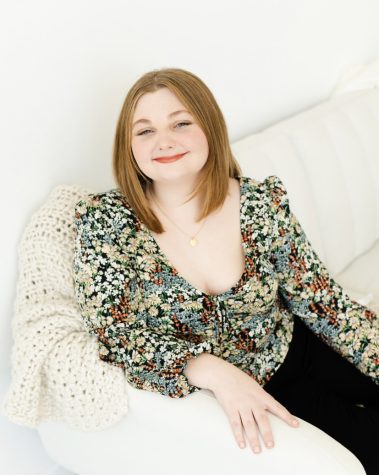 Chloe Oppelt, Editor-in-Chief
Chloe is a senior at Liberty and this is her second year on staff. At Liberty, Chloe is involved in cheerleading and tennis. Outside of school, she enjoys...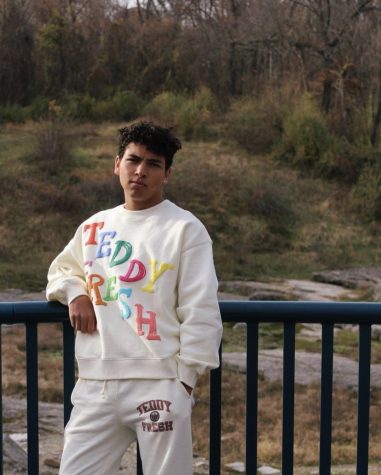 Noah Klosterman, Reporter, Website Manager
Noah is a senior at Liberty. He is in newspaper, broadcasting, and yearbook. He is a part-time Starbucks barista and a full-time baddie.