Liberty Students Pursuing Vocational Interests
Many high school students struggle to decide what careers interest them. To combat this, some Liberty students are working in various environments to help discover their ambitions.
Many students work during their high school years to help determine their potential vocational interests. Olivia Madsen, senior, is one of these students who is working as a veterinarian assistant to help gain experience in the veterinary field. 
"I've always been interested in being a veterinarian, for as long as I can remember. I love working with animals and have always been passionate about science and medicine," said Madsen. "Now that I'm older, I want to be a veterinarian because I really enjoy forming bonds with animals. It is so rewarding to have a pet who is sick and scared come into the clinic and be a part of the process that helps them towards being healthy and confident, ready to go home."
Madsen decided that she wanted to get some work experience during high school, and got a job at All Pets Veterinary Clinic in Iowa City. 
"I've been working at All Pets Veterinary Clinic for almost a year. I started in April 2021, as a Kennel Assistant, cleaning cages, feeding pets and giving them their medication, and restocking supplies. Over the summer, I started working as a veterinary assistant and receptionist instead. I've been in almost 200 hours of appointments and worked with doctors and pet owners to help with things like communicating issues, appointment scheduling, and helping clients get medicines refilled or referrals to other veterinarians," said Madsen.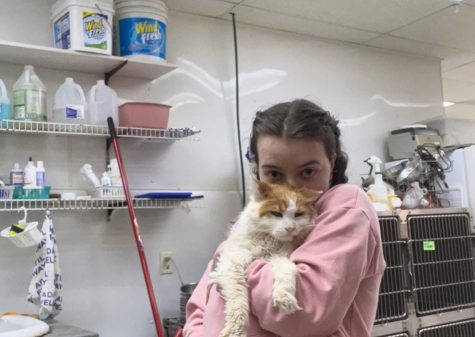 Madsen said that working in a veterinary environment has helped her to better understand which specialty she would like to focus on. 
"The most beneficial part of working with a veterinarian for me is being exposed to different clinic sizes and roles. I've done an internship at Iowa City Emergency Veterinary Services, and I got experience in the emergency intake area and the intensive care unit," she said. "At All Pets we have 1 or 2 veterinarians and mostly do routine appointments and surgeries. If you want to be a veterinarian it can be helpful to know what specialty you want to go into and what clinic size you want to work at so you can communicate that to advisors and employers. I think I would do best in a smaller clinic, but possibly one that sees a wider variety of animals and cases, but that could change, so making sure I get veterinary experience throughout my undergraduate degree is important."
Madsen is planning to attend Iowa State University next year and major in animal science on the pre-veterinary track. She hopes to attend veterinary school at Iowa State University also upon completing her undergraduate degree. 
Nolan Crawford is another Liberty senior with career ambitions. He plans to enter the medical field, and earned his CNA during high school to gain some patient-care experience. 
"I have my CNA and Professional Rescuer Certification. I unfortunately do not work as a CNA right now because most hospitals require you to be 18. I still plan on the medical field for school," explained Crawford. 
He plans to begin working at the Stead Family Children's Hospital in Iowa City while he attends the University of Iowa next fall. 
"I do plan to work as a CNA at the children's hospital during college. As of right now I am pretty set on working in the medical field but I feel that if I work in the environment it will either confirm the profession choice, or make me interested in another career path," said Crawford.
"
As of right now I am pretty set on working in the medical field but I feel that if I work in the environment it will either confirm the profession choice, or make me interested in another career path."
— Nolan Crawford
Crawford believes that his desire to enter the medical field stems from his religious background and desire to help people.
"A big part of me has always wanted to help people. My family is religious and for the past few years I have felt the need to serve all I can. The easy way of this is through the music I am writing and producing, but the physical way is through medicine. My father is the Director of UIOWA's College of Nursing Pediatric Primary Care Nurse Practitioner program. He specifically works in neurology (epilepsy, various seizures and conditions, etc). He is a man I look up to and always have. I strive to be like him in many ways everyday," said Crawford. 
While the paths that Madsen and Crawford plan to take are quite different, they both believe that gaining experience during high school is a way to identify your career interests. 
"I don't believe discovering your interest while in high school is necessary, because chances are it will change. There is even a small possibility mine could change. What is important during high school is dabbling in different areas; taking classes, or participating in shadow days, internships, etc. This will benefit you immensely with helping to pick out the things you don't like and deciding what you may enjoy," said Crawford. 
There are many ways to pursue potential career interests, such as internships, and beginner level jobs. 
"I'd recommend getting any experience in the field you want to work in. Future employers, internships, and other opportunities really appreciate it if they know you have some exposure to the job. Getting experience in the field you want to work in, even if it has to be a similar position or different industry, shows employers that you have been in that environment and know the "truth" about that job, and it helps you learn about the field as well," said Madsen. 
While students aren't expected to know exactly what career they want to pursue, it can be helpful to gain some experience during high school to better understand a student's ambitions and how they can use that towards a future career.
About the Contributor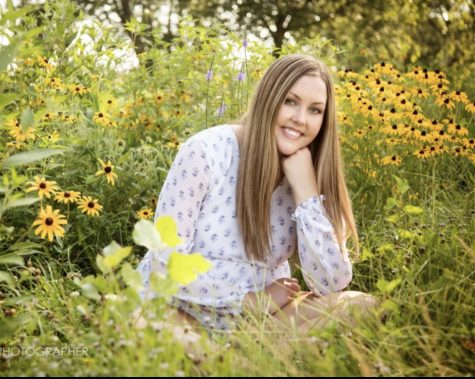 Liz Barnett, Managing Editor
Liz is a senior at Liberty and this is her second year on the newspaper staff. In her free time, Liz enjoys spending time with friends, supporting Liberty...