Living Through a Hurricane
Liberty students, Laney and Bodie Robbins, lived in Florida when the devastating Hurricane Irma hit to make a costly impact.
Recently, the news has earned the title of being the bearer of bad news. The pandemic brought a sense of fear that news outlets since then have carried on. It's almost expected for the media to carry some negatives for the day: this may mean death, the warning of an impending storm, or impactful political changes. The news can conform to the notion that as the watcher- you are not in control.
The Robbins family experienced this feeling in 2017 when weather reporters announced that a category 5 hurricane, named Irma, was on course to hit Florida. Liberty students Laney, sophomore, and Bodie, senior, had been living in the Florida Keys for about four years when they were struck with the bad news.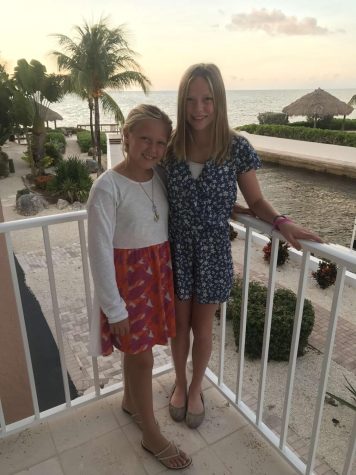 Luckily when Irma reached Florida, it had weakened to a category 3, meaning from 110-129 miles per hour winds compared to the category 5 winds of a minimum of 156 miles per hour. Even with the lesser winds, the storm was scary and largely impactful.
Bodie said: "A lot of times, whenever we get hurricanes, they are normally not that big of a deal because they go off course since our island is so small. Nobody was really worried until about a week before it actually hit. Once we all heard [it was on course], it was kind of nerve-wracking."
Feelings of excitement or nervousness stir up in conversations when expecting an incoming disaster of the sort. The whole world experienced this phenomenon with COVID-19.
Laney said: "When I heard that Irma was coming, everybody was excited about it. It was like how COVID was: everybody was excited to get off school for a while. We didn't have snow days as we do here [in Iowa] , we had hurricane days".
Although, the perks of a hurricane coming can often be overshadowed by the reality of its dangers.
Bodie said: "I wasn't scared for my house but more worried for damage done to power lines and our access to food because we are already really secluded… They are pretty much only bridges connecting the islands."
Once the acceptance of what was to come was dealt with, the next step was preparation. All around Florida, families' top priority became safety.
"We took everything out of our bottom level, completely cleared it out, brought in all of our indoor furniture, and we made sure there was nothing in our fridge that would spoil. Then, we drove up to my aunts," said Bodie.
Like when the Derecho hit Iowa in August 2020, there is not much more to do than removing furniture and avoiding windows (boarding). Storms can be unpredictable and create much destruction.
The Robbins were fortunate to have an aunt in Jacksonville (north Florida), where the storm would not hit super hard, so they evacuated soon thereafter the announcement. Much of their island residents had also been advised to leave until the worst was over. About 6 million other Floridians evacuated.
Irma made landfall in Florida on September 10, 2017. It became the strongest hurricane to hit the United States since 2005's Katrina. Almost 6.8 million people experienced a loss of power, destruction of their homes, and much flooding.
Once Irma finished its job in the Keys, their parents were first to go back. Back at their aunts, Laney and Bodie had only gotten a small glimpse of the impact.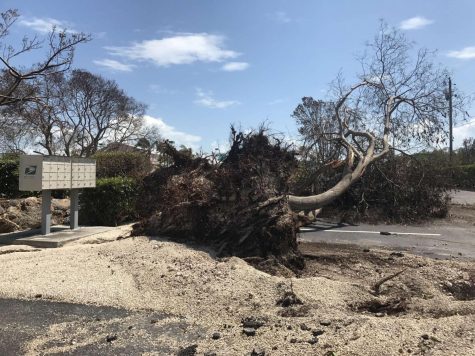 Laney said: "I was in Jacksonville and was watching a video on my parent's phone of our neighbor's security cameras and [I saw] all of the water rushing up to the buildings. You see your house being flooded in front of you but you can't do anything about it, that was the scariest part."
After staying at their aunt's for about two weeks, Laney and Bodie returned home in awe by quite a sight to see.
Laney said: "I remember getting back down on the island and not even recognizing it because all of the pretty, vibrant trees were gone, torn down with no leaves left. Buildings were also torn down. It was weird to go back to somewhere you had been living for four years and not even recognize it."
Bodie also recalls what she saw after the family returned to their once lively home.
"There was debris everywhere and the tide was awful, there was a lot of dead sea life," she said.
"
"There was debris everywhere and the tide was awful, there was a lot of dead sea life."
— Bodie Robbins
Irma ended up being one of the costliest hurricanes, with $77.16 billion lost as a result. With such an economic impact, all there was left to do was start the clean-up process. Luckily, the Keys has a service-based community, so everyone worked together to help.
Laney said: "My community was small and everybody was very close with each other. Everybody helped each other out, no matter how much we needed it for ourselves. Everybody knew, in the long run, they would get that treatment from others too at some point."
The Robbins were considered lucky, as their house had minimal damage other than the flooding. Some Florida residents were not as fortunate.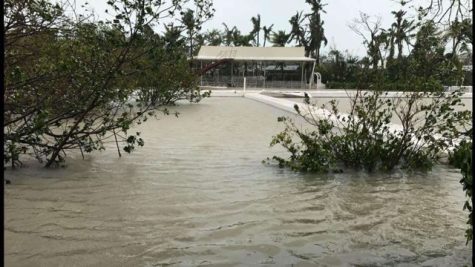 Laney said: "Mainly in the lower keys is where it was crazy. There were a lot of people down there who all lived in trailers. It [the hurricane] went through and took out all of their homes. All you saw was wood. I remember seeing a couple sitting in front of their completely ruined house sobbing, looking through stuff, and picking it up."
The hurricane was devastating to many. Losing the "normal" is difficult, and adjustments had to be made. All over the world, there were donations of all sorts and the rebuilding process began.
"Some things got to go back to normal, but a lot of things were not rebuilt after that and it looked so different," said Laney.
Even with this change, the Robbins were grateful that their community was safe and everyone was okay.
They could not stop the hurricane, but they could control how they acted because of it. Every year, hurricanes affect thousands of people's lives. Even here in Iowa, there are blizzards, derechos, thunderstorms, tornados, e.t.c that can have drastic effects. It is important to be always prepared, but also grateful for what you have because you never know what can happen and how fast things can change.
About the Contributor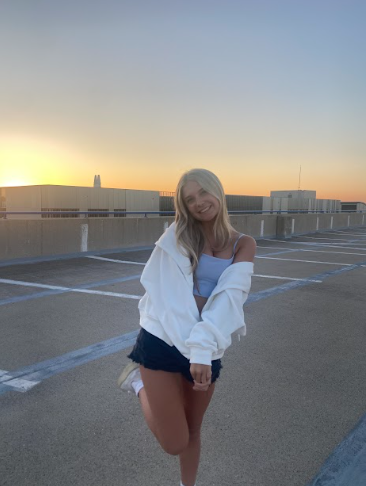 Jocelyn Klein, Reporter
Jocelyn is a senior at Liberty and this is her third year on the newspaper staff. She participates in numerous sports that she would not like to name....