Updated: The Oscars: Will Smith Vs. Chris Rock
The 94th Annual Academy Awards took place on March 27th, 2022, and it was definitely one for the record books.
On Sunday, March 27th, Chris Rock hosted The Annual Oscars in Hollywood, California. Chris Rock is a world renowned comedian who is known for his somewhat controversial humor. During the show, Rock made a joke about actor Will Smith's wife regarding her hair loss. Jada Pinkett Smith, the wife of Will Smith, has a condition called alopecia- an autoimmune disorder that results in hair coming out in clumps. Pinkett was usually seen in wigs, but decided to go without a wig to the Oscars. 
After Chris Rock made a joke about Jada Pinkett Smith, the camera showed Pinkett's expression drop. Directly after the comment was made, Will Smith stood up, walked on stage and slapped Rock across the face. In the live broadcasting in the U.S., after the joke was made the audio was muted, but videos of the show have audio. After getting hit, Rock looks to the audience, "Wow… Will Smith just smacked the S*** out of me." Rock jokes. Smith yells at Rock in response; "Keep my wife's name, out of your F****** Mouth!" Smith repeats this a few times before settling down. This event was very sudden, and unlike anything the Oscars has ever seen, which caused the slap to take over the media.
There is evidence that Will Smith and Jada Pinkett Smith had past tension with Chris Rock. It isn't uncommon for Rock to use humor that could be offensive to others. There are two sides to this controversy, where some believe the slap was justified, and others disagree.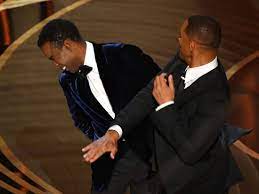 Most people agree that the joke Chris Rock made was uncalled for, but the controversy lies in Will Smith's reaction. In the video, Smith laughs at the joke at first. Some believe that it was a harmless joke that Smith reacted to in a violent manner. Others say it just wasn't Smith's place, or that Jada Pinkett Smith should've stood up for herself. 
Some believe that Will Smith was justified in his reaction. Rock made a pretty personal joke about Smith's wife, especially after already having past problems with Smith and his wife. Allie Schepanski, junior, shared her opinion.
"He was protecting his wife, I don't blame him," she said.
Another debate was whether the slap was real or staged. Because of how sudden it was, people believed it could've been staged for publicity. But because Chris Rock and Will Smith had tension in the past, as well as because the sound was cut off when Smith started cussing, most people are convinced that it was real. However there's still debate, as award shows aren't as watched as they used to be, could this have been a stunt for publicity? Liberty junior Fischer Dykstra shared what he thought on the exchange.
 "I think it was staged…because the Oscars were doing badly last year," he explained.
"
I think it was staged…because the Oscars were doing badly last year."
— Fischer Dykstra
Celebrities have controversies all the time. The media is filled with drama surrounding celebrities, however, it very rarely becomes physical. And most drama with celebrities doesn't occur in such a sudden manner. It may seem like a plain situation, but many questions still circle the event, who was in the wrong, and was it even real?
Update:
Last week, drama with Will Smith and Chris Rock unfolded after Chris Rock made a questionable joke about Jada Pinkett Smith, Will Smith's wife, which was followed by Will Smith walking on stage and slapping Chris Rock. The Academy of Motion Picture Arts and Science formally reviewed Smith's behavior. Smith ended up resigning from the academy, as well as issuing a public apology on social media for his actions. 
Chris Rock took the high road after the event unfolded. Rock had a comedy show on Thursday at Boston's Wilbur Theater. Fans at the show began to chant "F*** Will Smith!" However, Rock quickly shut the chant down. Rock, unlike Smith, is thriving post-oscars. Rock has started performing again after going on a five-year-hiatus. Rock has seen an increase in ticket sales since the slap, and has also added cities to his tour due to the high demand. 
More information has come out about what all took place at the Oscars that night. Sources have said other celebrities were seen comforting Will Smith backstage after the slap. Videos have also come out showing Jada Pinkett Smith laughing after Smith had hit Chris Rock. Pinketts character, and the authenticity of Smith and Pinkett's marriage has also come into question since the night of the Oscars. 
Chris Rock is NOT pressing charges against Will Smith, but whether or not Smith will keep his Oscar is still in question. The academy now faces much pressure on how they will handle the situation, and what will happen to Smith.
About the Contributors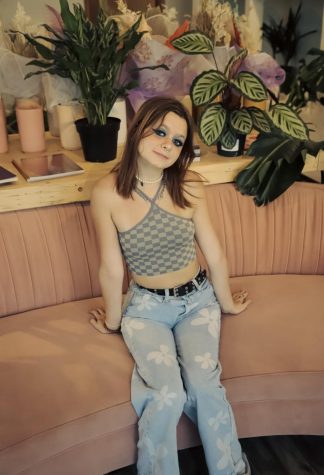 Jordyn Smith, Reporter
Jordyn is a senior at Liberty, this is her second year in Journalism. Outside of school, Jordyn enjoys shopping, exploring new places, and spending time...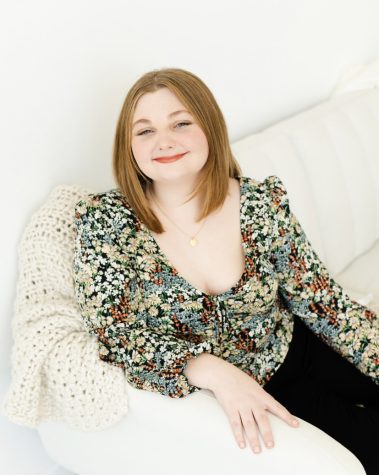 Chloe Oppelt, Editor-in-Chief
Chloe is a senior at Liberty and this is her second year on staff. At Liberty, Chloe is involved in cheerleading and tennis. Outside of school, she enjoys...