Writing Rhymes
Liberty student Josh Booth, also known as his stage name Kalvin, is rising in popularity and making his mark.
Liberty High School is filled with musically talented students. Many students use their music as a form of expression. Josh Booth (also known as Kalvin), is a junior at Liberty who's been releasing music for the past year. Booth has become known as an artist by many students at Liberty and neighboring schools over the past year. Recently, Booth's music has had more of a surge in popularity.
Music has always circled Booth's life. Music was an essential part of the lives of Booth's parents, and Booth himself has been interested in music and rap from an early age. Booth started producing music when he was in 7th grade, and eventually started rapping himself during his sophomore year, and eventually began singing his junior year. Much of Booth's inspiration came from popular singer and rapper Juice WRLD, sayingJuice WRLD had gotten him through a lot over the years. Booth also mentioned Kanye West, Tupac, Pop Smoke, 50 Cent, and Lil Durk as part of his inspiration for his own music. Ultimately, Booth has found his own voice, and made his music his own.
"It was weird," he shared regarding the development of his music. "I didn't know what to do or how to do it. I always wrote growing up for some reason, thinking I'd rap someday, so I had the lyric writing pretty down pact. But delivering the vocals and knowing how to flow etc.. wasn't really in my skill set yet. It came with time."
"
I always wrote growing up for some reason, thinking I'd rap someday…
— Josh Booth (Kalvin)
Booth has said one of his primary goals in creating music is impacting the lives of others. He said he wants to make people happier and give them a motive to get up everyday. Booth strives to make music that makes people feel happy.
After Booth had started making music, he eventually came up with and started using "Kalvin" as his stage name. The name Kalvin originated from his middle name, Calvin, and was recommended by someone close to him. It's a name with meaning, it is simple, and makes sense. Booth fell in love with it and started making his music under the name Kalvin.
Booth shared some of the songs that he was specifically proud of, or some of those in which he liked the best. He said some of the songs he felt like were his biggest accomplishments are A New Start, In Fear, and Diamonds on the Floor.. A New Start was Kalvin's first song to his 1,000 streams and the one that put his name out there. In Fear was represented on Kalvin's first ever album, as well as the first song he made with a music video. Lastly, Diamonds on the Floor, one of Kalvin's more recent songs, was the first song for him to perform live on stage.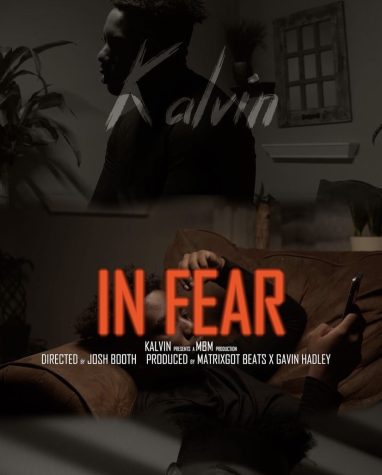 The best piece of advice Kalvin said he could give to those interested in creating music is to be consistent. It's important to practice and put in the effort to make it big. Kalvin also says something that has helped his improvement is listening to his own music, and hearing the evolution of what he has created so far. Hard work will pay off.
Kalvin's career has great potential and this is only the beginning.
"With the rate I'm growing at, the potential is insane, and I'd definitely say my music is different from a lot of artists. I'm happy to say that it's already a career… but for what the future holds, who knows."
If you're interested in learning more about Kalvin or supporting a local artist, Kalvin will be performing his songs Diamonds on the Floor and Been Alone on May 10th, at Liberty High School. Talent is all around us, Liberty High could be in the presence of future world-known artists and everyone has a chance to pursue their hobbies.
About the Contributor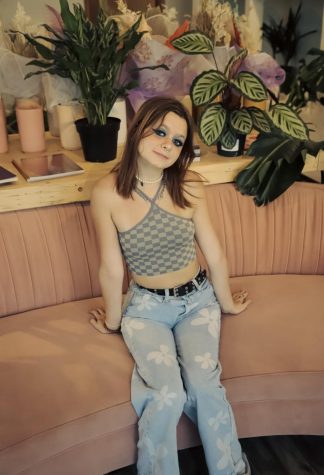 Jordyn Smith, Reporter
Jordyn is a senior at Liberty, this is her second year in Journalism. Outside of school, Jordyn enjoys shopping, exploring new places, and spending time...