Homecoming 2022: Recap
Liberty's homecoming week ended on Saturday, September 24th with the homecoming dance. As is traditional, throughout the week there were fun activities for students to participate in. These included dress-up themes on each day of the school week, a homecoming parade, a pep rally, a star gazing event, and powderpuff.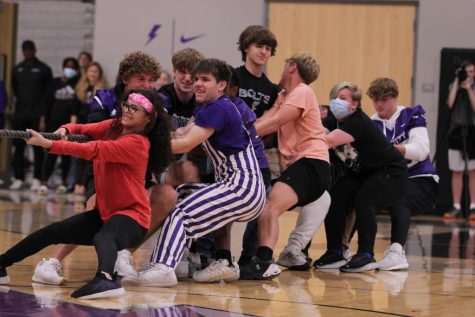 All of this was made possible by Liberty staff and administration as well as members of the Purple Pack club. The club planned the dress-up themes throughout the week.
"We considered barbeque dad vs soccer mom, camo, neon, country and country vs country club [dress up themes]. We ultimately didn't pick them just because it might be hard for students to have things to wear on such short notice," said Jilly Nielsen, junior, a member of Purple Pack.
In the end, the themes throughout the week included PJ day, class colors, favorite team/college, monochrome, and Bolt day.
"My favorite was definitely PJ day. I got to wear my fun fall pants," said Madelyn Johnson, sophomore.
However, Purple Pack did more than plan the theme for each day. They were a part of planning many activities throughout the week and came up with the dance's theme.
"We brainstormed ideas and decided on the theme of the dance being starry night. Some other activities like the star gazing event and homecoming court were all ideas that I think were a group effort to come up with," said Nielsen.
This year was the first year in many that Liberty had a homecoming court. However, this court was made up of and voted on by seniors only. Overall, students enjoyed having this court.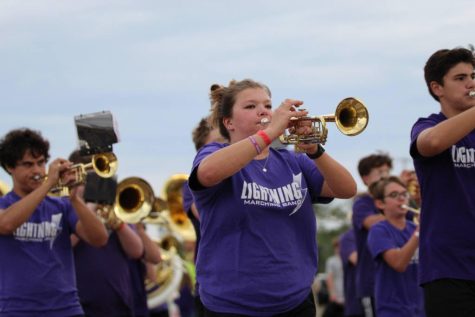 "I don't know much about the court but it seemed fun for those who participated," said Johnson.
However, two of the most popular events during homecoming week are the homecoming parade and powderpuff, which the seniors won.
"My favorite part of the week was parade and powderpuff. I love seeing all the clubs involved and I love seeing the kids get excited and involved in this as well," said Nielsen.
When it came to the homecoming dance, some students had mixed opinions.
"Parts of the dance were fun [for example], getting ready. The dance is what you make of it. If you think it's gonna suck it'll suck but if you go in with a good attitude it'll be good," said Johnson.
A new addition to the dance this year was a live performer. Josh "Kalvin" Booth, a senior at Liberty, was able to perform his music at the dance.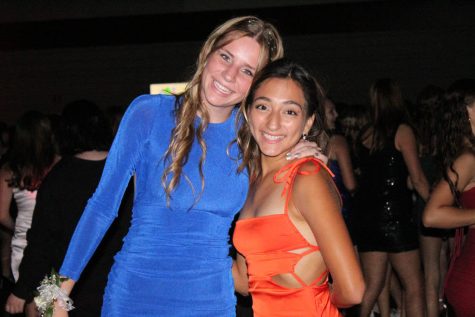 "He approached administration and asked if he could perform. Then, Colbert talked to him more in-depth on what that would look like… We are also excited at an opportunity to showcase student talent," said Keaton Rickels, assistant principal at Liberty.
Students were also excited to hear their peer perform.
"I thought Kalvin did well but it was hard to get into at times because I didn't know much of his music," said Johnson.
Each year homecoming is a highly anticipated event at Liberty and throughout the country. With so many activities throughout the week, it is hard for students to not get involved and have fun. Hopefully, homecoming continues to be a fun event for students each year.
About the Contributor
Leela Strand, Managing Editor
Leela is a senior at Liberty High School. This is her second year on the Live Wire staff. At Liberty, Leela plays tennis and is part of SEA club. Outside...