Taylor Swift's New Album: "Midnights"
Taylor Swift released her 10th studio album. The 13 tracks describe 13 sleepless nights in her lifetime.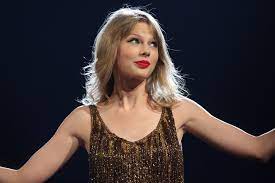 On Friday, Oct. 21, Taylor Swift released her tenth studio album, titled "Midnights." The album has 13 tracks, plus an additional seven tracks on the "Midnights (3am Edition)." Pre-release, the album was heavily teased on social media, including Instagram and Tiktok, where Swift posted a series of videos called "Midnights Mayhem with Me." In these videos, Swift announced the track titles of the album. The electronic-pop genre of the new album is a major contrast to her other recent albums, "Evermore" and "Folklore", which are a part of an indie-folk genre.
"Midnights is a collage of intensity, highs and lows and ebbs and flows," Swift wrote on Twitter, "Life can be dark, starry, cloudy, terrifying, electrifying, hot, cold, romantic or lonely. Just like Midnights. Which is out now."
The first track on the "Midnights" album is titled Lavender Haze. This song is about Swift's relationship with Joe Alwyn, her boyfriend of 6 years. She describes the phrase "lavender haze" as a way to express being in love.
"I guess, theoretically, when you're in the lavender haze, you'll do anything to stay there," Swift says on Instagram, "My relationship for six years, we've had to dodge weird rumors, tabloid stuff, and we just ignore it, and so this song is sort of about the act of ignoring that stuff to protect the real stuff."
The second track on the Album is titled Maroon. The song is similar to Swift's album "Red", describing a complex and exciting, but short-lived love story. Many believe that this song is a reference to one of Swift's previous high-profile relationships with Jake Gyllenhaal, Calvin Harris, or Tom Hiddleston.
"Midnights" third track is titled "Anti-Hero." In this song, Swift is describing her own internal conflicts and struggles with anxiety and self-doubt. Many listeners were able to relate to the personal battles Swift depicts in her song.
"This song really is a real guided tour throughout all the things I tend to hate about myself. We all hate things about ourselves," Swift stated on Instagram.
The fourth track on "Midnights" is titled "Snow on the Beach." To create this song, Swift partnered up with Indie Rock artist, Lana Del Ray.
Swift describes "Snow on the Beach" on Instagram, "This song is about falling in love with someone at the same time as they're falling in love with you, in this sort of cataclysmic, faded moment where you realize someone feels exactly the same way that you feel, at the same moment."
"You're On Your Own, Kid" is the fifth track on the album. The song follows the trend of Swift's most emotional songs as track five, including other track five songs such as "All too Well" and "Dear John." "You're On Your Own, Kid" is intensely personal and vulnerable, describing some of Swift's struggles navigating love and fame. This track has quickly become a fan-favorite as it depicts unrequited love in a raw and vulnerable way.
The song "Midnight Rain" is the sixth track on "Midnights." This track tells the story of a couple who want separate things, a man who wants a wife, and a girl who wants to pursue her dreams, without being tied down. This song may be referring to one of Swift's several previous A-List relationships, including Harry Styles, Taylor Lautner, Joe Jonas, and others.
The seventh track on the album is titled "Question …?". The song dives into more of Taylor's past relationships, with many fans theorizing that "Question …?" is about Swift's ex, Harry Styles. Another popular fan theory is that the song is about Swift's former best friend Karlie Kloss.
"Vigilante Sh**" is the eighth track on the "Midnights" album. Similarly to Swift's song "no body, no crime" on the "Evermore" Album, she sings about getting revenge on men. Many believe that this song is directed at Scooter Braun, Swift's long-time nemesis. Fans believe the song describes Braun's divorce, which happened last year.
On the ninth track of the "Midnights" album, Swift sings about feeling underappreciated by a partner. She could possibly be speaking from experience. As with many of Taylor's songs, the partner is not explicitly stated, but many believe that this is another song about Swift's relationship with Tom Hiddleston.
"Labyrinth" is the tenth track on the album, and it is another love song for her boyfriend, Joe Alwyn. The song is about Swift's anxiety about falling in love, after experiencing heartbreak. "Labyrinth" reflects on past relationships, and how Swift has found optimism with a new love.
The eleventh song on the "Midnights" album is titled "Karma." In this song, Swift takes a passive approach at those who have wronged her. When the song was announced, many believed that Swift had written a diss track aimed at Kanye West following their feud, which began in 2009 when West interrupted Swift's acceptance speech at the VMAs. While many fans still believe that the lyrics in "Karma" are about revenge directed at West, some think that Scooter Braun is being targeted in the song.
"Sweet Nothing" is the twelfth track on the album, co-written by Swift's partner Joe Alwyn under the pseudonym William Bowery. The song describes how Swift's relationship with Alwyn has provided her with shelter from the spotlight.
The final track on the "Midnights" album is titled "Mastermind". The track dives deep into the past of Swift and Alwyn's relationship. The song depicts how the couple met, and Taylor's relentless desire for their relationship.
Swift describes "Midnights" as, "The stories of 13 sleepless nights scattered throughout my life."
The album showcases many of Swift's past eras and relationships, through stories told of her sleepless nights. Many listeners can relate to the things that keep Swift up until midnight.
About the Contributor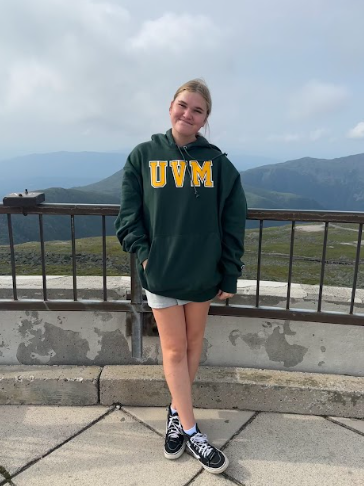 Kaelyn Rickels, Website Manager
Kaelyn is a junior and this is her second year on staff. At Liberty, she participates in softball, Garden Club, and NHS. Outside of school, she enjoys...