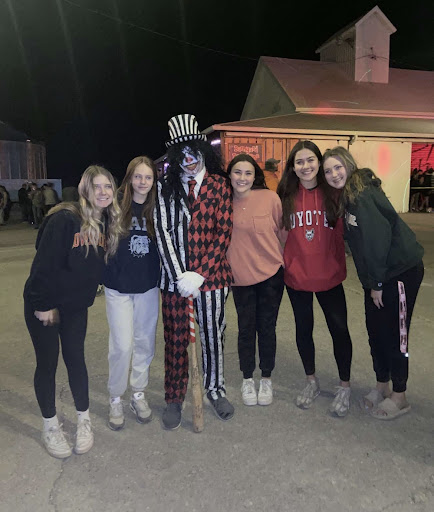 Halloween is just around the corner, and the celebrations are already on their way. Although trick-or-treating is not as popular amongst high schoolers, people still find ways to make the most of Halloween. 
When someone says Halloween, the first words that come to mind may be "pumpkins," or "clowns," but there was a time where "trick-or-treat" or "costumes" were much more prevalent. 
For many, it was the only day of the year where they could walk around and get candy from their neighbors. Even if one's parents did not let them eat it right away, a sugar rush was definitely in the cards for many kids. 
Around middle school is when most kids stopped trick-or-treating. Colby Elliot, 12, stopped trick-or-treating around 6th grade. 
"Halloween started changing for me in middle school because I started to like watching scary movies more," said Elliot. 
Likewise, Ava Casey, 9, found a shortcut to trick-or-treating, "I stopped trick-or-treating in 7th grade because I can just buy a bag of candy if I really want some," she said.
Now, Halloween is all about everything horror and frightening. Obviously, the skeletons, cobwebs, and jack-o-lanterns have been around for decades, but as kids get older, Halloween focuses more on scary aspects and activities. 
For example, watching Halloween classics is a big 'to-do' this time of year. Halloween movies are on almost everyday of October; many of them can be nostalgic from childhood. 
Elliot said, "Growing up I always remembered watching 'Hocus Pocus', 'Halloween' and the remakes, and 'Ghostbusters'."
Although some Halloween movies are more family-friendly, most choose to pivot down the creepier route. Masks, blood, gore, and more, give a thrill to experience. Popular horror movies like "Scream" or "Halloween"  take place during fall. But horror movies as a whole are often included in the category of "Halloween movies" as well. 
Allyson Kirchner, 11, enjoys watching these types of films because of the experience, "I like the adrenaline rush they give me. It is fun to watch them with friends too because you can just all scream and hold on to each other."
Along with getting a fright from a movie, lots of teens choose to go to haunted houses. Scream Acres is an Iowa favorite, hosting four houses: a cornfield, slaughterhouse, zombieland, and a 3D clown house. 
Casey mentioned an experience she had with her friends when she went, "At the zombie house, I was going through it and a zombie just starts following me and followed me the whole way and even tried to kiss me."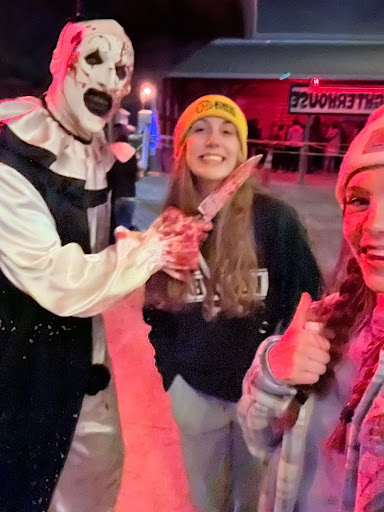 It could be a questionable choice to purposefully make yourself scared, but it's definitely a  popular attraction for teenagers. 
 "I think people go to haunted houses to get a good thrill and to have fun. I think it's more scary than fun in the moment but after its all good memories," reflected Elliot.
Clearly, Halloween season has made a shift from middle school to high school for a majority of kids. Once a day to get a sugar high and dress up as a favorite movie character shifted to a different type of holiday. 
Casey noted, "As you get older the excitement goes down around Halloween."
Although there is less involvement on the actual day with costumes and trick-or-treating, some people still dress up to hang with their friends and celebrate with a jar of candy and a rated-R movie.