Track and Field "Runs" in the Woody Family
How Joey and Heather Woody have affected the lives of their kids Drake and Isabelle.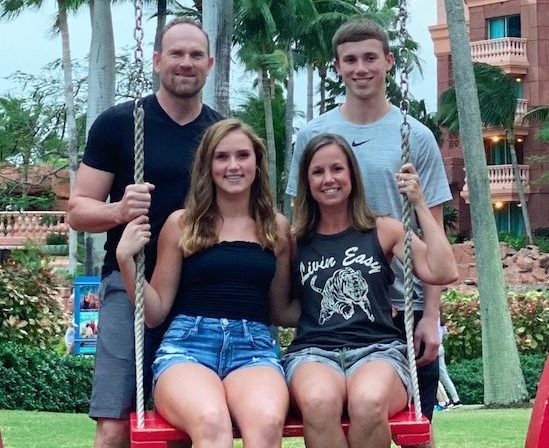 Track and field is nothing foreign to the Woody family. Drake and Isabelle Woody are both multisport student athletes at Liberty. They come from a very experienced athletic background, both of their parents having been division one athletes at the University of Northern Iowa. Drake and Isabelle have big footsteps to fill and look to do so in the near future.
The father of the two, Joey Woody had a remarkable career as a UNI Panther. In 1997, Woody was crowned champion in the 400m hurdles at the NCAA Championships, the highest level of competition at the college level. This accomplishment was just the beginning of his very successful career. After Joey graduated from UNI, he went on to become a professional athlete, competing on the US national team. Joey participated in the World Games in 1999 and 2003. In 1999, Joey placed 6th in the 400-meter hurdles and ran the second leg of the 4×400 meter relay, placing first. In his return to the World Games in 2003, Joey showed great improvement, taking home the silver medal in the 400-meter hurdles.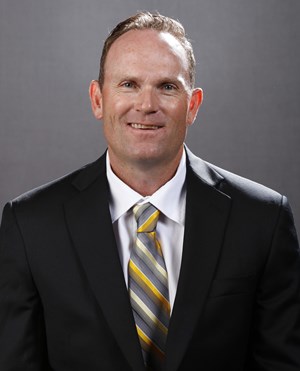 Over the years of competing, Joey gained lots of memories. When asked about his favorite memory, he replied,
"Besides winning the silver medal, I would say one of my greatest memories was carrying Drake around the track when he was 1 year old after I won the Drake Relays in 2003."
Joey went on to be an assistant track coach at the University of Iowa and worked his way up to take the lead role as head coach. He has led the Hawkeyes to great success over his time there. Since taking on these roles, Joey has led the Hawkeyes to 35 Big Ten individual titles, 10 conference relay titles, a Big Ten title as a team, and 137 All-American honors (per University of Iowa Athletics). Joey had some advice to give to young runners,
"Be consistent. Consistent training leads to big performances. That doesn't mean you need to train hard every day.  In fact, you are better off to train hard 2-3 days a week and train easy 3-4 days a week. Training hard is great, but only if you recover hard."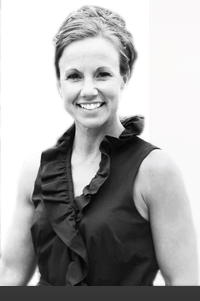 Joey wasn't the only athlete in the family, as his wife Heather also competed at the division one level at UNI. Although Heather did not go on to be a professional athlete, she became very knowledgeable about track as Joey pursued his career.
Heather and Joey started Iowa Speed, a local track team, back in 2010. Iowa Speed has grown vastly over the past years. In the first year, there were just 30 athletes signed up. Now, there are over 300 athletes, including Isabelle and Drake. Heather and Joey are both very motivational coaches, pushing their athletes to get better. When asked the reason they started Iowa speed, Heather replied,
"[To] give young people in the Iowa City area an awesome place to learn track and field, be healthy, and have fun!"
Iowa Speed doesn't only teach you how to be a better athlete but also a better person. They emphasize on having a positive attitude and working hard.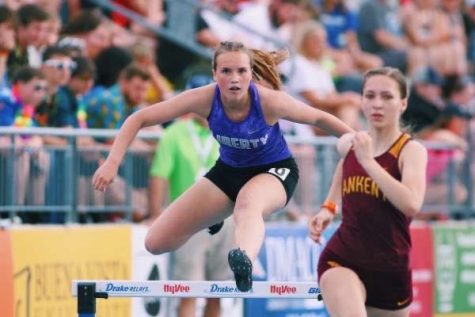 Isabelle Woody, sophomore, runs track and cross country at Liberty and for Iowa Speed. Isabelle's main and favorite event is the 400-meter hurdles. When asked how her parents have impacted her, Isabelle replied,
"My parents have impacted my success by always being there for me in everything I do," Isabelle said. "My parents also made me become a good person and push me every day to keep being a better person, which I think is very important."
Isabelle's brother, Drake Woody, senior, is nothing short of dedicated. He is a multisport athlete in football and track. Drake practices at least three times a week at the indoor track and outdoor track. He recently announced that he will be attending the University of Iowa and competing for the next four years as part of Iowa's Track team. There, he will get the chance to run for his father Joey.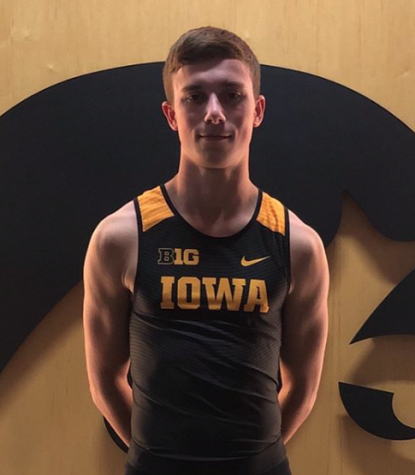 "Having the same coaches for a long period of time really allowed me to get used to how they coach and how they will work with me to get me better," said Drake.
Drake has been running for a very long time and as he ran he created lifelong memories.
"My greatest memory would probably be running at the Drake relays because both of my parents ran there as high schoolers and they were both watching from the stands last year when I competed," he said.
Although his father is the head coach at the University of Iowa, Drake has taken on the recruitment process himself. He is being looked at by Iowa to compete on their team for the next four years.
"I am being recruited by [my dad] for track," said Drake. "Even though he is my dad, he has told me that he wouldn't want me on his team if he didn't see my potential and the skill that I have. He is recruiting me as a coach, not as a father."
Drake and Isabelle have big footsteps to fill and are on the right path to do so. Parents, Heather and Joey are eager to watch them grow, not only as athletes but as individuals in their community.
About the Contributor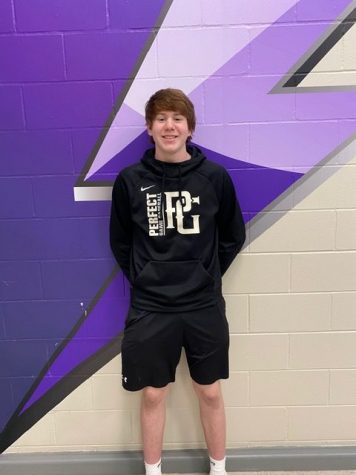 Jack Funke, Reporter
Jack Funke, junior, is a second year staff member. He plays on the Liberty baseball team and plays in the Average Basketball League. He is also in Liberty...