Closed Campus
Liberty students and staff share their opinions about the decision to close campus this year.
In early September, a webinar was held so that Liberty students and parents could ask questions and learn more about the hybrid learning plan. In this webinar, it was announced that Liberty's campus would be closed during lunch and open periods to all students. 
The closed campus means that students can not leave school during lunch and open periods like upperclassmen could in years prior.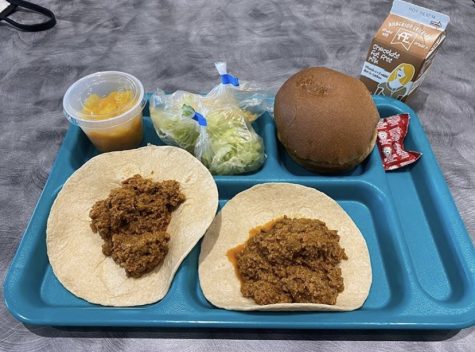 When this was announced, many students were quick to shape and express their opinions about this decision.
Jake Evans, junior and Danielle Christenson, senior, were two students who quickly formed opinions on the topic.
"I felt like it was a smart choice [to close campus] based on what's been going on these past six months," said Evans. "I was looking forward to leaving lunch since I was a freshman, and I would leave [lunch] this year if they decided to reopen campus."
"I would normally leave during lunch, and the new rule is kind of annoying. I understand why they put it in place because COVID used to be worse than it is, but now, I honestly don't see a point to it," said Christenson. "If campus would reopen, I would definitely leave during lunch and free periods."
There were many ideas taken into consideration when this rule was put in place. Justin Colbert, Liberty principal, explained what led up to making this decision.
"As part of the Return-to-Learn planning that took place over the summer, numerous committees were formed to build the plan for the District. The health & safety committee was the group that recommended the decision to close all school campuses. The executive cabinet and school board ultimately agreed to close campuses this school year," said Colbert. "The decision was made to limit the number of contacts for a student during the school day. Allowing students to leave and return during the school day makes the contact tracing process much more difficult."
Colbert also stated, "I agree with the policy because health and safety is the number one priority right now. I do not believe our campus will be reopened this year unless the current pandemic situation changes drastically."
There's many advantages and disadvantages that students and staff alike can agree and disagree on with the topic of the closed campus.
"An advantage [of a closed campus] would be that it keeps students safer and at lower risk of being exposed," said Evans.
"
I don't see any advantages, it does nothing. All I see are disadvantages. Like some kids don't even eat during lunch because they have to sit alone or they don't like the food."
— Danielle Christenson
Christenson said, "I don't see any advantages, it does nothing. All I see are disadvantages. Like some kids don't even eat during lunch because they have to sit alone or they don't like the food."
"An advantage of a closed campus is being able to keep better track of students in the event that [COVID] contact tracing is needed. A disadvantage is it reduces the freedom that junior and senior students could typically earn during a regular school year," said Colbert.
With COVID numbers rising to a third peak, no one can predict what's going to happen in the current and upcoming school year. Liberty is continuing to adapt to and follow the continuously changing guidelines during these troubling times.
About the Writer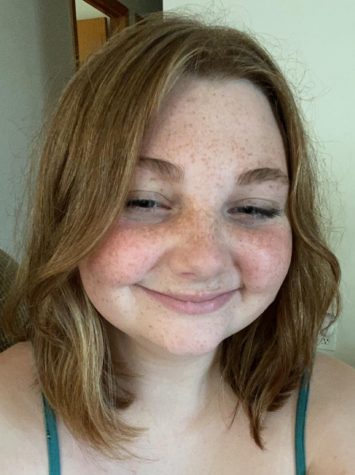 Chloe Oppelt, Managing Editor
Chloe is a senior at Liberty and this is her second year on staff. At Liberty, Chloe is involved in cheerleading and tennis. Outside of school, she enjoys...