Students Getting Vaccinated
Students who have received the COVID-19 vaccine share their experiences.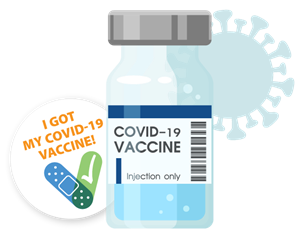 In late January, Iowa started distributing COVID-19 vaccines to citizens. As of April 27th, 2,154,556 doses had been administered to Iowa residents. 342,763 people had received their first dose and 904,099 people had received both doses. In Johnson county, there are 14 sites where people are able to receive the vaccines.
As vaccines continue to be distributed, some Liberty students have received their first and even second doses.
Poseybelle Stoeffler, junior, received her first dose and was ready after such a long wait.
"I got my first dose on March 17th and my second on April 7th. For the first dose, I didn't have any side effects other than soreness in my arm. I qualified [for the vaccine] with asthma, and I jumped at the opportunity to get vaccinated. I got it just mainly for extra protection and peace of mind, while still maintaining my usual precautions," she explained.
Stoeffler also said, "Another reason I took the vaccine was so I can continue my involvement in school activities, which I'm very excited about! Also for getting a summer job, upcoming plans for traveling, and making plans for the summer without having to worry."
Like many adults, students are seeking the vaccination to get life back to normal more quickly.
Austin Gordley, senior, and provided insight about receiving his vaccine.
"I had my first shot of Moderna on March 18th and got my second on April 15th. For side effects, I had muscle twitching about half an hour after the shot. I also experienced a headache and feeling exhausted the following few days. I was in the health risk category so I qualified for the vaccine, and I also wanted an extra feeling of security by taking it," said Gordley.
Junior Kelsey Steen-Lasley also shared info about her vaccine.
"I got my first dose on April 1st and am getting my second on April 24th. The only side effect I've noticed is that my arm is a bit sore. I chose to get the vaccine mostly because I wanted to feel safe and be able to see my family safely and not risk exposing them or myself," Steen-Lasley said.
As vaccines are continuously being developed, more opportunities are available for students, 16 and older, to get vaccinated if they choose to do so. Gordley and Stoeffler shared why they think others should get vaccinated.
"I do recommend getting the vaccine because I believe being vaccinated is a safe, necessary, and reasonable path to getting back to the normalcy that we were at before," said Gordley.
"
I do recommend getting the vaccine because I believe being vaccinated is a safe, necessary, and reasonable path to getting back to the normalcy that we were at before."
— Austin Gordley
Stoeffler added, "Of course I recommend getting the vaccine! The pandemic has really messed up the past year for everyone, and this is a huge first step towards normality that we should definitely take. Everyone is being affected differently by the virus and getting the vaccine is going to help get back to how life was before."
While some students want to receive the vaccine, some do not. Ava Fort, junior, shared why she does not want to get vaccinated.
"I chose not to get the vaccine because there are no long-term studies that shows the effectiveness of the shot nor does it show the potential side effects of autoimmune disorders, infertility, neurological disorders, or cancer," she stated. "No long term studies have been done on the effects on humans. The study of these are not complete until October 22nd. Anyone getting the vaccine is also part of the study. I am also a super healthy 17 year old who has no underlying health issues, so getting a vaccine which isn't FDA approved with completely unknown side effects, does not seem practical to me personally."
Note: The CDC site says that the Covid-19 vaccines meet the "FDA's rigorous scientific standards for safety, effectiveness, and manufacturing quality needed to support emergency use authorization (EUA)."
Dylan Wilson, sophomore, has chosen to wait to get the vaccine due to many different factors.
"I am choosing to wait because there has not been very many studies on how it affects teens and my main concern is how it would effect my body in the long run," explained Wilson.
Wilson also shared how he thinks vaccines have affected the pandemic.
"I honestly think it has worsened the pandemic because it has separated the U.S. [politically] more than what we were already separated but health wise it has helped with the amount of people that will get COVID, so I think it has helped and not helped at the same time."
The current pandemic is showing signs of slowing down due to many factors. Vaccines are continuing to be developed and distributed across the globe. As more people are starting to be eligible for the vaccine, everyone has a choice on whether or not they would like to get vaccinated.
About the Writer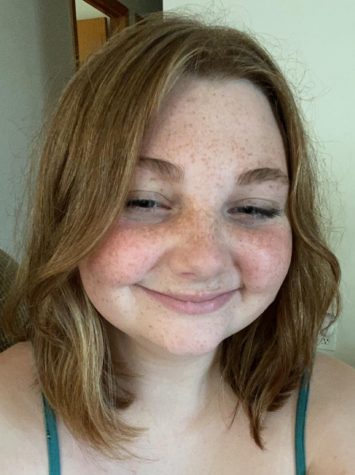 Chloe Oppelt, Managing Editor
Chloe is a senior at Liberty and this is her second year on staff. At Liberty, Chloe is involved in cheerleading and tennis. Outside of school, she enjoys...