Summer 2021
Liberty students and staff share their plans for the summer.
Summer is coming and it's coming fast. The last day of school for Liberty students is June 11th and the last day for seniors is June 4th. Throughout these last few weeks of school, students and staff members are starting to make summer plans for this year.
Jake Evans, junior, shared some of his summer line-up.
¨My summer plans consist of spending lots of time with friends and family and trying to work as much as I can before my senior year starts,¨ said Evans.
Sophomore Karsyn Piercy shared some of her summer plans as well.
¨My family and I are planning on going on a vacation, but I'm not sure where yet. I will also be working and spending the majority of my time with friends,¨ she stated.
Although summer is something most students look forward to, staff members do as well. Marianne McGrane, science, mentioned some of her plans for the upcoming summer.
¨This summer I will be training to become an instructor for our Introduction to Engineering Design class through Project Lead the Way here at Liberty. I am excited and nervous to try something new and looking forward to pushing myself in a new direction with my teaching and leadership within Liberty High,¨ she explained.
Last summer was filled with tons of events from COVID-19 to Black Lives Matter protests to the California wildfires. Although there were some good things that occurred last summer, many are hoping this summer will be a little more relaxing. Evans and Piercy shared what they think will be some differences from last summer to this upcoming summer.
¨I think this summer will be very different because COVID is actively getting better and people won't be affected by it as much. It will be more enjoyable and I think it'll look more like the summer of 2019,¨ Evans said.
Piercy said, ¨Last summer no one could really do anything due to being in and out of quarantine all summer. Lots of events and places were closed so it was kinda boring overall. I think with things opening back up it will be exciting and fun-filled, with certain precautions still taking place.¨
McGrane also shared what she thinks the main differences will be.
¨With my new training schedule, I will be way more busy than last summer. However, I am looking forward to having more freedom in traveling than we did last summer because my husband and I have our COVID-19 vaccines. We are excited to spend more time with our extended family by attending cookouts and heading to baseball and softball games here at Liberty.¨
As the school year winds down, summer is just around the corner. Students and staff alike are counting down the last few days. Although no one knows what will happen this summer, it will definitely be a good one.
About the Contributor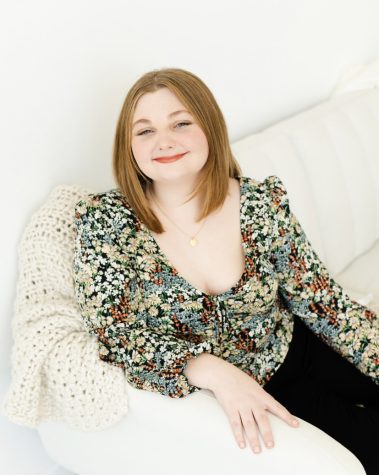 Chloe Oppelt, Editor-in-Chief
Chloe is a senior at Liberty and this is her second year on staff. At Liberty, Chloe is involved in cheerleading and tennis. Outside of school, she enjoys...