Where We Work
Finding places to work over the summer can be difficult, but here's a few ideas to help you find a job that interests you.
Finding a job to pursue over the summer can be an extremely difficult task, and you may find yourself asking many questions like: where should I work, what is the pay, is it a fun job, are the people who work there nice, etc. It can be quite a stressful decision, if you can find a place to work at that. Finding a place of work that takes students fourteen and up can be difficult, but it isn't impossible. Many Liberty students have summer jobs. Maybe, high school students in need of work can think of applying to these places of work. 
Some of the most common jobs found throughout Liberty are in the food industry. Liberty youth work at places like HyVee, Tin Roost, Pancheros, Fareway, Subway, McDonalds, and Scooter's over the summer. 
"The best part is definitely interacting with the customers and when they bring their dogs through the drive-through, it's so fun," said Molly Krogh, 10, who works at Scooter's Coffee.
Besides retail jobs, some Liberty students have created their own businesses that they will take on over the summer. Jobs like lawn mowing, babysitting, pet sitting, house sitting, etc. are common jobs students take on.
Sydney Hested, 11, baby sits with her sister Makayla Hested, 11. 
"Most of my first jobs came from my parents' coworkers with kids, and then it became referrals and friends' share[d] names/ number[s] when they can't [find someone to babysit]… I have always loved kids and wanted to make money as well. I also think it's super easy money because you are being paid to play pretend and it's usually super easy," said Sydney, 11.
Many students also have jobs at the North Liberty Recreation Center as a swim instructor or lifeguard. These jobs are usually in need of more staff, as in summer, the pool is usually overflowing with kids.
"My favorite part [of my job] is making the little kids happy… And my least favorite part is not having the kids listen," said Gracey Mattix, 10, a swim instructor at the North Liberty Rec Center. 
While these are just a few jobs in the area, there are many more out there. These should give students a few ideas to make some money over the summer, and possibly into the fall of the next school year.
About the Contributor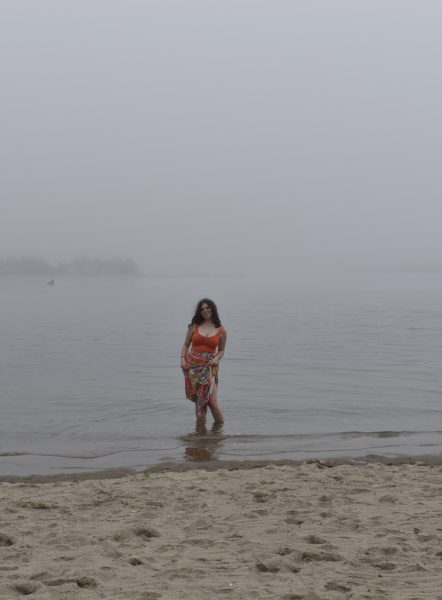 Addison Pirkl, Website Manager
This is Addison's second year on staff as a Website Manager, and she spends most of her time drawing, writing, and having her nose stuck in a book...