The Cost of Senior Photos
Having senior photos taken has been a long standing tradition for students in their senior year. Over time the cost of these photos have grown and are now sitting at high prices that some can not afford.
A big thing that seniors look forward to is getting their senior photos taken. A lot of people recognize senior photos as a way to capture the transition from childhood to adulthood. They are also recognized as a sort of milestone, because they symbolize the fact that one is almost done with their high school education, and is moving on to new things. The tradition of senior photos dates back to before World War II, and has grown vastly in popularity since then. The style and process of getting your senior photos taken, however, has greatly changed from then to now.
One of the most notable differences over time is that the price of senior pictures has greatly increased. Modern prices are significantly higher, making senior photos a luxury that some can not afford. Many have wondered when these prices got so high, as back in the 1990's, prices ranged from an average of $125 to $350. As of 2021, the average senior photo shoot cost ranged from $100 to $1000 just for the photo shoot itself. The price may be higher depending on how many outfits, locations, or whether or not getting makeup done professionally is included, and how many photo prints are purchased.
There are many popular senior photographers in the Iowa City area. Ivy Towler is one of the most well known and most used photographers for students at Liberty. Towler has many different photo packages ranging anywhere from $300 t0 $5,000. Many of her packages include getting hair and makeup done by her professional stylist. One of her most popular packages among students is the 'Be Seen Experience'. This package includes a custom photo session, an outfit planning consultation with 4-6 outfit options, creative concept team, and having their hair and makeup done by a professional artist. This package is $615 with a minimum photo investment of $1,000. Sydney Cayler, senior, decided on this package with Towler when it came to her senior photos.
"
I was a little nervous, but when I got there I started to loosen up. She told me exactly what to do and how to pose so I didn't have to figure it out myself.
— Sydney Cayler
"On the day of my [photo] session, Ivy had an appointment scheduled for me at a salon to get hair and makeup done so it was all taken care of and I didn't have to worry about it," Cayler said. "After the salon, I came home and changed into my first outfit and went to the first location. I was a little nervous, but when I got there I started to loosen up. She told me exactly what to do and how to pose so I didn't have to figure it out myself. Ivy was really helpful and made the process smoother."
Cayler also shared the price for the photos and photo prints.
"My overall cost was about $3,000. The total included stuff we ordered as well as a photobook that she had made for us," Cayler explained.
There are also multiple student photographers at Liberty who take senior portraits. Alaina Wilson, senior, has been taking photos for almost five years and started her business, Alaina Wilson Photography, over a year ago. Wilson has conducted many senior photo sessions with Liberty students this year.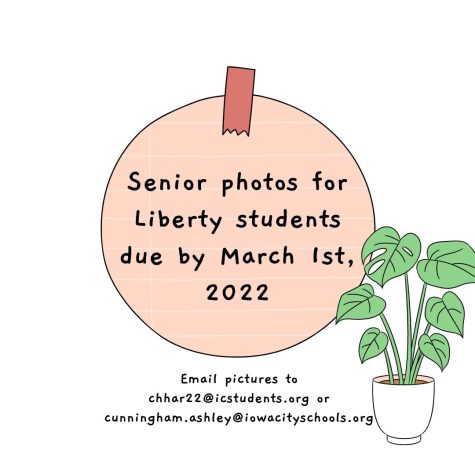 "I started making my photography more of a business because before it was just me messing around with friends and taking random pictures," explained Wilson. "I've taken photos for a few seniors this year, but it's hard to do a lot of senior photo shoots because of scheduling conflicts with either me or the person I'm shooting. I consider myself a cheap photographer [in comparison to others]. The last senior shoot I did I charged around $100 and she [the senior] was impressed with the photos."
Having photos taken as a senior is a long standing tradition that many look forward to, and has become somewhat of a luxury. There are many different options for students to choose from, and they shouldn't feel pressured to choose the most expensive one. Whether you want to get your photos taken professionally, or you prefer the less costly option of having them taken by a fellow student, all of these are great ways to capture your senior year.
About the Contributor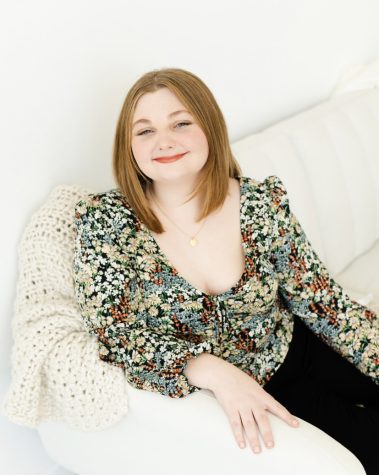 Chloe Oppelt, Editor-in-Chief
Chloe is a senior at Liberty and this is her second year on staff. At Liberty, Chloe is involved in cheerleading and tennis. Outside of school, she enjoys...