How TikTok Has Effected Students
The social media app, TikTok, has skyrocketed in popularity and is used on the daily by people all over the world leading some to believe that TikTok is a form of addiction.
One app has taken over the planet the past few years with its popularity and is now considered a household name. On August 2nd, 2018, the vastly popular app, Musical.ly, merged into TikTok when it was bought by TikTok's parent company, ByteDance. This transition upset many people initially, but the app quickly gained the attention of people across the world.
Musical.ly was a social media app released in April of 2014. The idea behind the app was to bring music and social networking together into a video platform. Users, or "Musers", could create videos up to 15 seconds long to save or share. There was a vast array of video content on the app including comedy skits, lip-syncing videos, and dance videos. There was also an option for musers to go live, where fans could join and comment on the feed. Musical.ly was targeted more towards younger generations, whereas TikTok is more commonly used by teens and young adults.
Though TikTok and Musical.ly are essentially the same, TikTok has made many improvements and added lots of features for creators to use. There are now way more features for editing such as filters, stickers, text, and sound filters.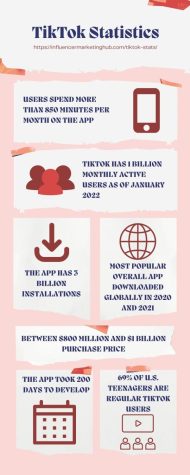 Musical.ly didn't have a lot of these newer features which makes TikTok more appealing to users who want to gain popularity on the app. Videos up to three minutes can now be posted, as opposed to the 15 second limit on Musical.ly. These types of videos posted are also way more diverse. Longer videos have allowed more freedom in posting. Videos on TikTok are no longer just for entertainment; people post advocacy videos on the app, and informative clips. TikTok has been used as a platform for many young people to share their thoughts and express their feelings. TikTok is also more popular amongst older generations than Musical.ly was. TikTok targets a variety of people and sorts the videos that the viewers are seeing to match their interests. Since the videos are meant to connect with the viewer, people can often watch for hours without leaving the app. Gracie Hennings, sophomore, shared her thoughts on the popularity of the app.
"I think it's a platform where a lot of people can go to different areas of the app and connect with different people," Hennings explained.
With TikTok's unique platform, and explosive popularity, millions of people have gained fame from the app. The app has given people all over a chance to share their thoughts and post what they want. Nessa Hardaway, sophomore, explained what she noticed with popularity in the app.
"I feel like it's so easy to get so big on it that people take it as an opportunity to blow up," she said.
TikTok is also a form of instant gratification. You don't have to watch a whole movie or T.V. series to understand, and you don't have to wait for a punchline. This instant gratification has also caused TikTok to become a coping mechanism for many of its viewers. The short length of the video has caused noticeable decrease in the attention span of it's viewers. Hardaway also shared how she thinks TikTok has effected herself.
"I feel like my attention span is definitely shorter because all of the videos are like 30 seconds long so I'm not used to focusing as long," Hardaway stated.
"
I feel like my attention span is definitely shorter because all of the videos are like 30 seconds long so I'm not used to focusing as long.
— Nessa Hardaway
Some say that the quick videos are "rewiring our brains" in a way that causes us to not pay as much attention.
Tiktok has caused a very fast spread of trends. Trends on TikTok tend to blow up abruptly and spread very quickly, then die down very fast. As time goes one, trends spread and die faster and faster. Viewers are getting used to trends changing, which is causing viewers to get bored way quicker than before using the app. Hadley Burnett, freshman, shared why she thinks TikTok is so popular.
"It's like what everybody talks about.  You wouldn't really understand a lot of things if you aren't in [touch] with the trends," Burnett explained.
TikTok is an app made for everybody. There's a variety of users with a variety of interests. The app has formed connections, and helped people find groups of individuals like them. While TikTok is a very unique app that has allowed users to be creative, the fast rise and fall of trends with the quick videos has resulted in a decrease in how long Liberty students can pay attention.
About the Contributors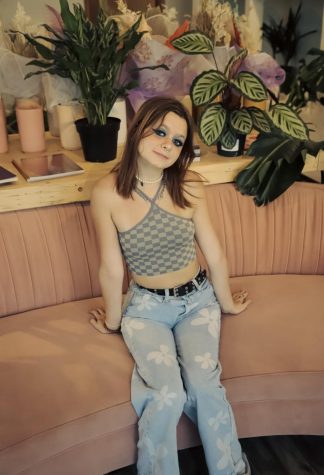 Jordyn Smith, Reporter
Jordyn is a senior at Liberty, this is her second year in Journalism. Outside of school, Jordyn enjoys shopping, exploring new places, and spending time...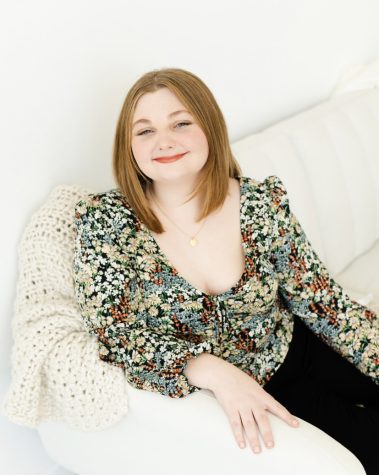 Chloe Oppelt, Editor-in-Chief
Chloe is a senior at Liberty and this is her second year on staff. At Liberty, Chloe is involved in cheerleading and tennis. Outside of school, she enjoys...